1.Build intro
Hi, I'm happy to introduce you to my warlock build, which I've been working on a lot. I hope you will like it)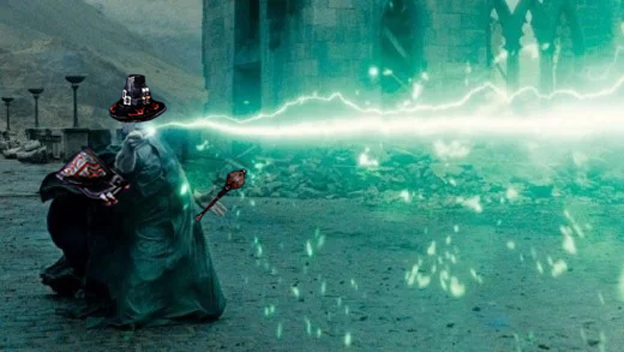 This is a classical AAR Warlock based on Clairvoyant Set. Build became possible to create only in terms of new patch, that brings racial damage of fabrique of reality.
2.Gameplay
Don't you turn your back on me, damn Aetherials! I want you to look at me when I kill you!
I WANT TO SEE THE LIGHT LEAVE YOUR EYES!

- He Who Must Not Be Named
Basic gameplay are very simple, you target laser on your prey - they dying.
For one who refuse to dying we collect all racial damage that we could obtain from any source (yes, Sanctified Bone and Purified Salt that we uses are for this purpose).
We are tanky enough to stand stall against almost all enemies (ADctH from offhand and amulet working extremely well), the only one what represent some dangerous against us is a the one who could disrupt our skills (teleport and burn they) and the one who deal massive physical damage (mirror-doombolt with hourglass - mirror, all as always)
3.Show us build already

*Clairvoyance are active
@John_Smith was so kindly to record his Crucible run with this build
6:38 Crucible
4.Q & A
Q: Could this build kill Lokarr?
A: Yes, not facetanking 100% of time, but this are possible

Q: How it performs (damage & suitability) if we compared him with a spellbinder?
A: Well, we got pros & cons (more pros, actually)
pros:
way more phys. res
way more acid res
more consistent healing (blood of Dreeg)
more consistent shedding enemies OA (bloody pox - wasting vs blood boil)
more consistent -x% rr (CoF vs spectral wrath)
cons:
less health pool (no spectral binding)
no damage reduction (no ravenous earth - decoy)
5.Credits
Thanks Crate for creating such an incredible game
Thanks Zantai for arcanist buffs in 1.1.4.0
Thanks to all members of my discord community, especially:
@mad_lee, for endless hours of game balance talkings, polishing builds and creating new theorycrafts together
@John_Smith, for his masterpiece in creation build and in-game testing various concepts/controversial point
@DmT (aka Dementia), for her inspiration to all of us & for her great trozan warlock

Guys, you are the best
P.S. I must honorable mentioned a chaos AAR build made by @KoS9K that he made when we are theorecrafted this build

Chaos power