I want to make a build out of the interesting items that I couldn't mix in with normal set, so here we go.
Updated: SR 76 run: https://www.youtube.com/watch?v=8N_Qc3v78mU
The Build:
Standard 2H Cadence with Leviathan with 100% WPS, funny now Leviathan is pure DK item.
To do SR effectively, we'll try to overcap everything to respectable level (30%+). With 16% life steal on top of that the build does fine in the 65-71 range.
I'm not sure if the devotion route is optimal, probably not.
Items:
The BiS for the head should be Ravager of Souls Dread Gaze for lifesteal, but I accidentally sold it and was to lazy to farm another one so I went with second best option which is Callagdra's Visage.
Medal: SuperDuper Rylok Crest of OPness or Mythical Mark of the Dread Blade.
Shoulderguard: SuperDuper Nemesis Pauldrons of OPness or Titan Pauldrons.
Rings: Black Matriarch is BiS, the other should be SuperDuper Cronley's Signet of OPness or Belgothian Sigil/ Coven Storm Seal.
Kirian's shattered soul: Meme component? Not anymore, suckers.
Shattered Realm
This is my first try at shard 80, died once to goddamn Dusk Reaper, still finished the shard with 4 minutes left.
I do not recommend to go higher as at shard 80+, shattered bosses start to spawn and they hit way way harder than nemeses.

Big fuckoff crits: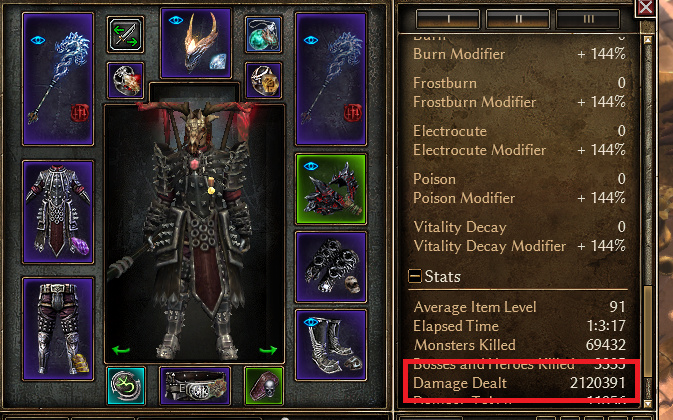 Crucible
I don't do crucible anymore so I have no idea. My guess is that it can do Crucible in about 9 minutes, which in the current meta will put this build right above the shit tier and straight into the trash tier.