Introduction
I saw a recent post lamenting the fact that there are no ranged acid builds so I tried to make one. The results are surprisingly good even though it has to rely on a lot of greens. Credit to @ya1 for helping me polish the build.
Details
BiS GT: https://www.grimtools.com/calc/r2B1znkN
More reasonable GT: https://www.grimtools.com/calc/vNQDdoEZ
The BiS version is completely full of impossible greens, but that's what functions best in this build. I haven't tested the cheaper version but it should still function. Final march has chaos resist and more aether resist, and the blue rings have pierce resist in the new patch so ignore those holes in the GT.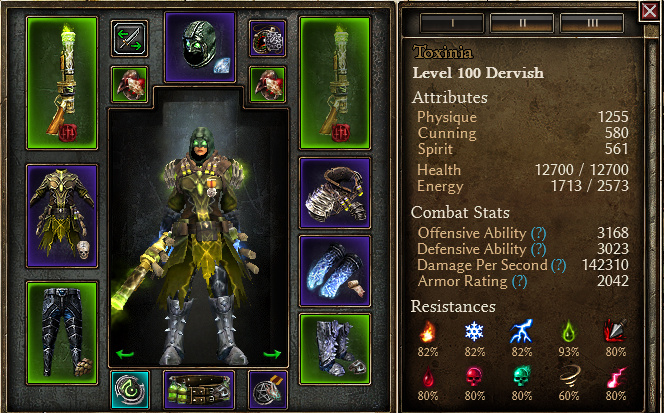 Character sheet with permanent buffs, Lethal Assault and Righteous Fervor
Performance

5:22 is my best run so far, but it can probably go a bit faster. The average time is under 6 minutes in my hands. The build can be a bit fragile, so don't be afraid to reposition or kite a bit.