After seeing all those conversions on the new weapon. I wanted to take it out for a spin. Rift effect seems to carry the weapon just like thunder carries Arctemporal Sword. I have decided to go full vitality Oppressor for Double RR and Blood Knight gear for even more RR. I wanted to move out of obvious SS build too. Here is an AA WPS build.
We get a WHOOPING %51 physical resist with this weapon which is huge. I suggest you guys enjoy the weapon before it gets nerfed. Harbringer of Souls buff also allows us to have enough attack speed to carry weapons lack of speed.
<<< GT LINK >>>
Used deaths reach untill GT updates.
Bone Harvest and %75 WPS is our main damagers. Pets also deals enough damage that you can kite bosses if needed. I killed zaltarin most of the times like this.
SR 76: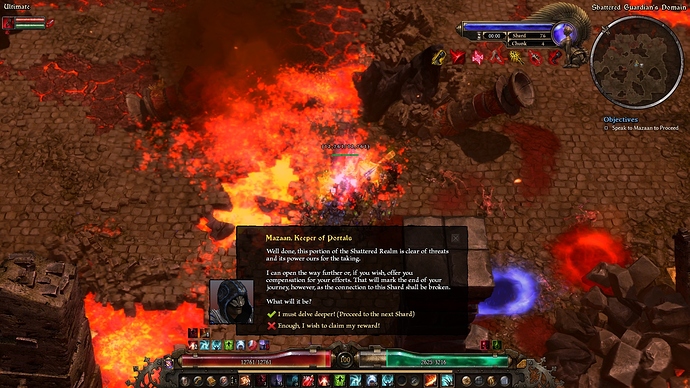 SR 77 Video: https://youtu.be/gaevB4V650w
The Weapon for people who are curious about it
Special Thanks to: Official Community GD Discord. You guys rule.