Despite Beronath's and retal DE nerfs, it is still strong and nice to play so I decided to make a build with it. Credits to @x1x1x1x2 as the first one who made retal DE build and to @kos9k for making this setup.
1.1.7.1 UPDATE: some minor tweaks but build has become considerably stronger.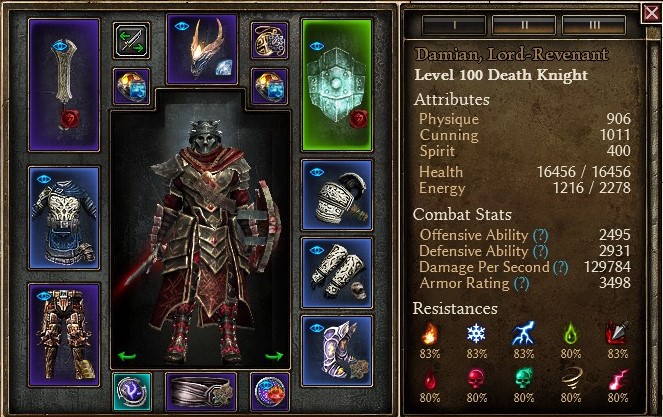 GRIMTOOLS LINK
DOWNLOAD LINK - CLICK ME
BUILD EXPLANATION
Helmet - BiS for phys retal builds. Unless you have legendary version, you may use the epic one;
Armor - 3 pc of Dawnguard's set for massive retal bonus and resists;
Weaponry - despite nerfs, I still consider Beronath very good option. As for shield, it is also BiS here; these affixes are best or nearly best but what you actually need is its mod to DE;
Boots - may be replaced with M. Stonetreaders but these ones have more flat retal damage;
Belt - huge amount of resists, flat retal;
Rings - very good here but may be replaced with well-rolled Creeping Rings or Opened Hand/Closed Fist;
Relic - yes, it's Reckoning. Yes, I've tested Absolution and results were more than minute worse.
PROS AND CONS OF THE BUILD
PROS
Very simple and very tanky build, capable of doing the majority of game content (except some superbosses);
Very safe gameplay - you can just stand in the middle, hold RMB and watch everything die.
CONS
Some gear (helm and shield) is very hard to get.
VIDEO GALLERY
LOKARR
CRUCIBLE - fastest run of 5:23, probably can do even faster.
SHATTERED REALM - SR85 BOSS ROOM
Special thanks to all Safarel Discord Community.
All my builds are available here: Afanasenkov26's Build collection