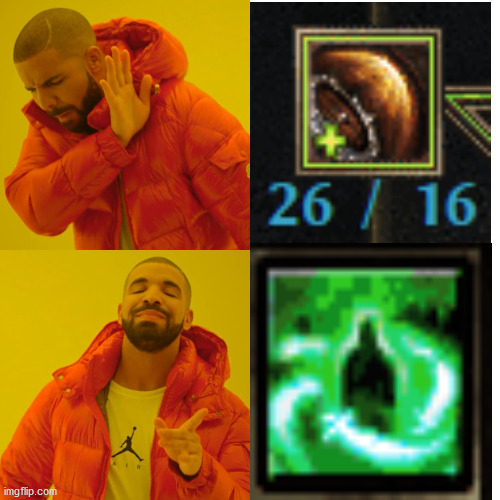 Many people have tried to make pierce forcewave work before but no one really made at least a mid tier concept. I tried to look at some numbers and look at this (numbers below are outdated as of 1.1.7.0, but build is still super strong if you continue reading):
Forcewave (26/16 + 22/12 Rending Force + Tremor): 142.45 Weapon Damage, 303.38 - 383.46 physical, 180.18 pierce, +35% crit, +320% physical damage

Biting Blades (double the values on paper since it boomerangs): 140% Weapon Damage, 548 pierce, 504 acid damage, +20% crit damage


When you convert all those numbers to pierce you'll see that biting blades will have double the damage numbers of forcewave when it comes to pierce. Of course this doesn't happen 100% of the time cause in some instances (i.e. you hit walls) the blades don't return but comparing it to something that requires 30 skill point, Biting Blades is almost always better.
The Build


Char sheets with all permanent buffs and pneumatic burst. DPS shown is Biting Blades. Note that DPS is more than the sheet dps due to biting blades boomerang

GRIMTOOLS <- 1.1.7.2. CLICK THAT THING

GRIMTOOLS <- 1.1.6.2
Build Explanation

1.1.7.1 Update - Biting Blades has been nerfed and there weren't really any buffs to this build (Will of the Blade has casting speed added but with my rolls I already had 200% CS before that buff) but the 1.1.6.2 version performed just as well, if not faster during 1.1.7.1. This is most likely due to the aggro fix in cruci that Crate made. Even then, with me realizing that Nadaan's Reach can get up to 72% conversion, I decided to change up the itemization and optimize it a bit, as well as making the greens single rares.

Also, due to the new aggro changes, this build is now less tankier, so if you wanna beef it up the simplest and best option is to just get war cry (courtesy of @mad_lee). I tried it and it was tankier than if you juggle items and get Serenity, but then it got into boring territory really fast and I still can't facetank MQ on 162 (facetanks everything other than that) and war cry is ugly so I just prefer my glass cannon. As far as my tests go, speed is still around the same.

Since we free up so many points by going Biting Blades instead of Pierce Forcewave, Those can be dumped onto maxing out Blade Spirits. I still got a lot of points which I dumped into RoS that got a great area mod. Maxing Shadow Strike is probably better in theory but in practice I just always forget to spam it on cooldown.

For gear:

Nadaan's Reach is just the best 2h pierce weapon there is. Probably even the best pierce weapon overall. If you don't have it you can use Spite which is what I initially used cause I first wanted this to be a "How to use spite without PB" build. Look for maxed cdr then a total of full ele > pierce conversion including the belt.

Will of the Blade , Reaper's Legguards are for Blade Spirit points. The pants is an irreplaceable green but the affixes can be anything that fixes resists.

Pack of Treacherous Means Spellbreaker Waistguard , Murderer's Breastplate, Chosen Epaulets are for conversions. Gun for as much conversion as you can, I've got 90% (max is 96%) on acid>pierce and 100% on ele>pierce. As far as alternatives go, from what I've found Pack of Treacherous means + whatever good ring+shoulder combo you have is always better than Spellbreaker belt + Bladetwister + filler shoulders, both in terms of speed and survivability. Bladetwister Ring sucks but if you don't have any other options go for it.

The rest of the items are replaceable and can be really just anything that works.
Cruci Performance and Video

New patch made this build much faster even after nerfs - 4:51 run here:

Average cruci performance for me is around 5:35 on 3 buffs and 4 level 1 storm beacons. I've never gone past 6 mins with this current version of the build. Here's a 5:26 vid:
Shattered Realms

No /10chars
Closing
No shoutouts but I recommend also checking out @mad_lee's build [1.1.7.1] Pierce Brosnan: 5:20m Crucible 150-170, SR 75-76 resilient pierce caster Infiltrator [c+][sr+] (+bonus build inside)
His build is very similar to this but he goes for a more proc-focused approach in contrast to my full on cast speed + empower biting blades approach. Both very strong builds imo.