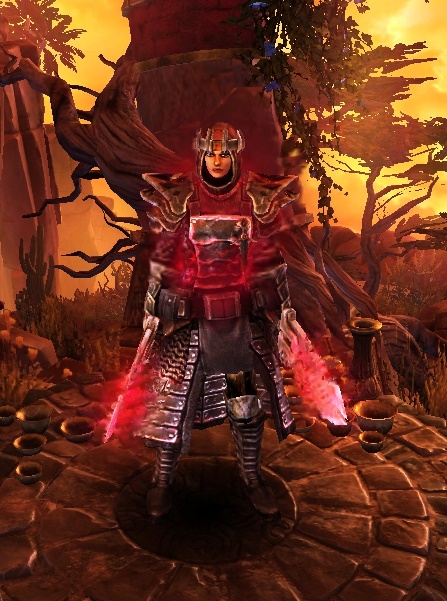 Hi everyone, me again and another melee Sorcerer

Behold Joan of Arc, The Warrior Witch.
Images from the game with perma buffs and Abominable Might proc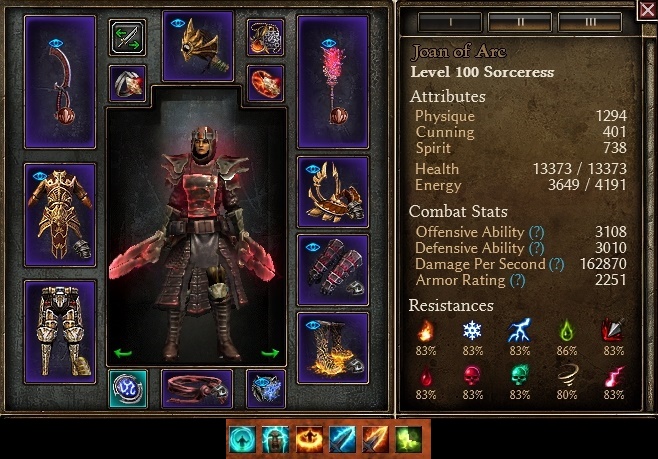 Gear & Devotion Explanation

Gears : I choosed SR set, since there is no melee chaos gear supports both class and also to be more tanky.
I had to use Entropic Coil instead Voidheart to overcap acid resistance.
Direwolf Crest is for racial damage and build has %90+ pierce>chaos conversion so atleast we convert the flat damage and proc so it's better than Korvaak's Brand.
Voidsteel Gauntlets also for resistances mostly, I'm aware Harbinger's Grasp would be better but build needs both Chaos and Acid Resist.
and the other gears are kinda BiS.
Devotions : I choosed Abomination instead Dying God here since we have some physical damage to convert and it has lower CD so I get better results with it, also balancing resistance overcaps are easier with this path, it also gives extra max acid resist.
Build converts most of the Bat's damage to chaos so it provides very nice sustain.
Scales is for both survival and flat RR, again build converts more than half of it's damage to chaos so provides very good sustain.
4 points in Wolverine to get 3k+ DA, since the build has low armor and low phys resist getting crit by hard hitters hurt really bad. But you can take oklaine to get more damage instead of it and use extra 2 points in somewhere else.
2 Points in Ulzuin's Torch for mostl Chaos Resist but OA bonus also makes it over 3.1k.
Build has -%108 RR and 25 flat RR from scales so with good AS it compensates the lack of flat chaos.
SR 76 Images



Build also SR 170 viable with 3 buffs and 1 banner without speedrun. But I didn't record it so no video means I can't tag it on the title. And I guess build can be adjusted for speedrun since buffs and stonewall banner can fix your Resists/Health/DA though I don't expect less than 6 mins result.
Worst enemy is obviously Reaper of the Lost, hits hard and dies slow. Also low chaos resistance overcap means danger againts Grava and Benn. Aleksander's Meteor also can kill you so beware those. Actually beware all hard physical hitters

Build also has a chance to kill Ravager, tried for fun but managed to lower it's health to %30; I will try to kite a little to use MoE and Ghoul procs twice after he enraged. With consumables it seemed possible to me.