Hellhounds before 1.0.6.0

Hellhounds after 1.0.6.0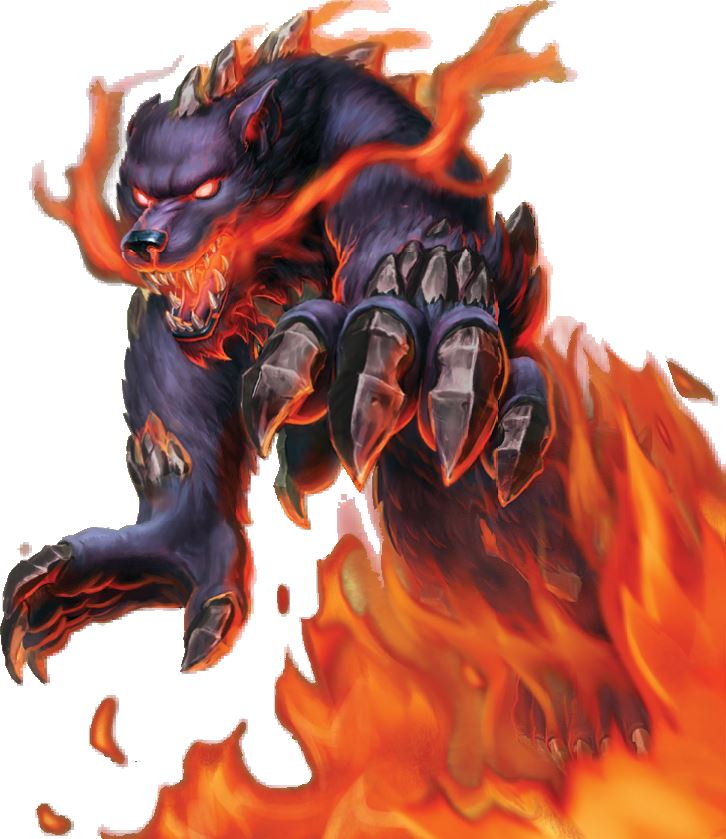 I wanted to make a good Conjurer pet build that wasn't reliant on sets ever since I've started testing builds seriously, but there wasn't anything out there that could make up for not using the Beastcaller's Set. Then came the numerous Hellhound buffs graciously sent to us via update 1.1.6.0, and after seeing what it could do once you get it to 26/22/22/22, I've found a happy build that combines the best of Hellhound with the strengths that make the Conjurer such a good pet Mastery.

[1.1.9.0] Cats and Dogs with Dracarris

Pet bonuses are with permanent buffs only, Hellfire + Storm Spirit + Devotions provide an extra 300% additional Fire damage for Hellhound + other pets
Freshly buffed Hellhound finally provides a nice whallop with its skills. The key equipment for it is the new Sovereign Ruby of Domination, which gives nice bonuses to Hellhound's skills and converts 100% Chaos to Fire conversion so you don't have to use the Magi pet Fire rings to do so. As great as the new Hellhound is, it needs a supporting pet to fight beside it, so I used the Glyph of Kelphat Zoth rings (bar none, the best pet rings in the game since there are barely any pet rings that provide much needed pet resistances) and geared any available equipment towards boosting Primal Spirit.
Strengths:
No sets required, praise the Three!
5 craftable items: 2 Rings, the Helmet, the Medal, and the Boots
Over 40% Physical Resistance and 2,000 Armor. I like that stability in my pet builds, and was really surprised I could do it without any Beastcaller pieces. The faction chest really helps here.
A high roll on the off-hand can grant you 30+% CDR, which means nearly permanent Mogdrogen's and Shepherd's Crook
Hellhound's skills can easily get over 3.5X Crits and can have nearly 200% Attack Speed to strike with it.
Kelphat Rings are stupid good and you can easily have both procs active at once, giving Primal Spirit 100% Lightning Damage.
110% Fire RR for the Hellhound and 122% Lightning RR for the Primal Spirit.
Dracarris is finally a BiS weapon for once. No longer shall it be plunged in the depths of memehood.
Weaknesses
It's very, very tight on skill points - I can only afford 1 point both in Briarthorn + Emboldening Presence, not to mention barely putting anything in the Mogdrogen's Pact tree.
Can't use the Fleshwarped Archive to get the 1.24% damage multiplier without sacrificing pet resistances.
Don't expect the Dracarris proc to come when you need it. It has procced more often than I thought it would, but it's a fairly rare sight.
If you are casting at full capacity and going for maximum pet DPS, you need an Energy potion once in a while.
Rothgeist helm is ugly as sin.
All in all, thanks to sempai for buffing pets enough that I could make a build like this work. I can only create so many variants of Beastcaller's pet builds and I wanted to showcase the other pet equipment and abilities as pet skills never had the variety that other skills in the game have. I don't know how Lost Souls set will play out, but at least this can show that Hellhound is finally a pet that can play with the big boys.