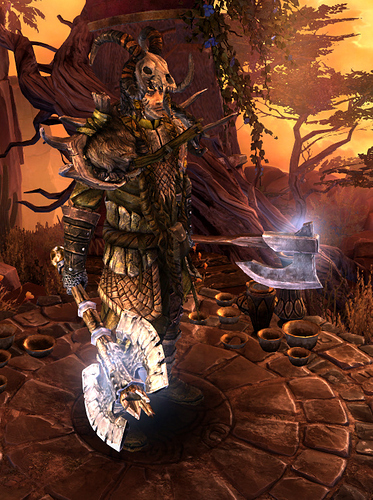 https://www.grimtools.com/calc/L2JRgBR2
I wanted to make a tough-as-nails, heavy hitting AOE melee double axe type build. So, here it is! This build has a boosted and max'd Cadence which can hit up to 10 enemies in a 340 degree arc. This means it can dish out a lot of damage to almost everything that surrounds him. The highest crits I've seen are around the 500k mark, but I think it can hit for higher if all of the stars align. Weapon damage sits at a nice 40k with all buffs up.
The build is decent in damage and decent in survivability, but not mindblowing in either. I have not min-maxed this build, but it's quite strong in it's current form. Some minor tweaks could see it having slightly higher damage (Menhir's Bulwark instead of Possession - I just like skill disruption resistance for those pesky poison clouds!)
It's fun and fairly relaxing due to it's higher tankiness. The build features lifesteal, overlapping % damage absorption, high physical resistance, decent HP, reduced enemy damage, and two movement abilities.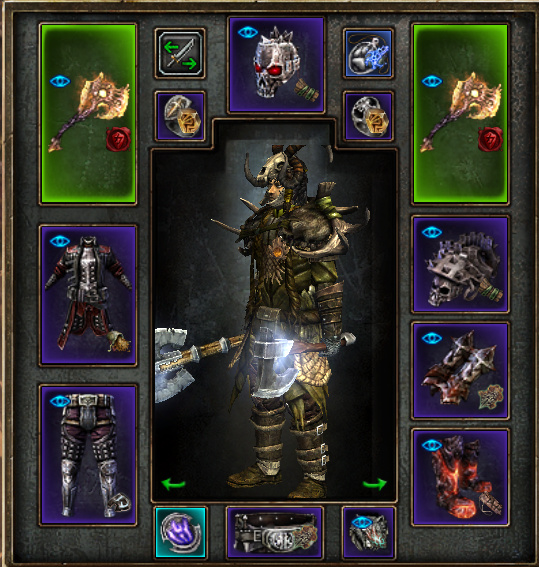 Enjoy!