NOTE: This is a proof of concept, NOT a finalized build!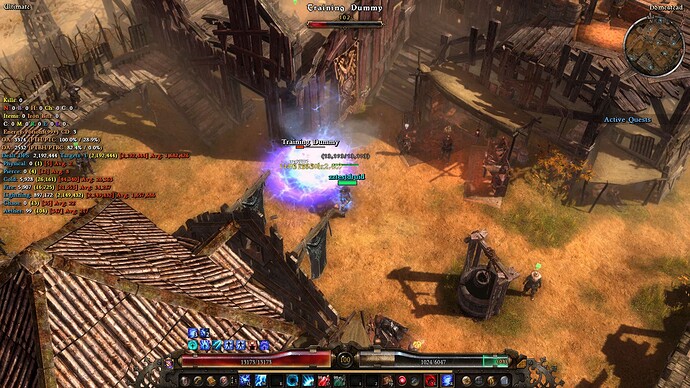 So this theorycraft is based off of the Wind Druid build by @FangedLion. In his build, he used Yeti Horn to get the cooldown of Wind Devil low while also stacking electrocute duration to abuse the fact that each summon gets its own debuff. And because the dot stays even after the summon goes away, he is able to stack up damage from lots of devils all at once.
Well, patch 1.1.9.2 brought some big changes to Codex of Eternal Storms. No, I'm not talking about permanent Wind Devils. I'm talking about the +100% Skill Cooldown Reduction to Wind Devil mod, which lets us spam out Wind Devils as fast as we can cast them. This combined with tons of crit damage and electrocute duration should result in some stupidly high dps if the devils can get their Maelstroms off in time.
The upside?
It works. And oh boy does it work. This build has the highest dps I've seen out of any build EVER. It melts Ultimate dummies in 6 seconds. It can get over 2 million single target dps according to GI. And this is AFTER the nerf to Maelstrom in patch 1.1.9.2, by the way.
The downside?
It's super glass cannon. There's no defenses and no sustain. It will fold to a gentle breeze, and probably struggle to kill Father Kymon in Ultimate without dying. I've tried fixing it but to no avail, so I'm turning it over to you GD community. Can you figure out a way to patch this build's defenses while still abusing the crazy high damage stacking mechanics? I'm looking forward to seeing what you guys come up with!
~Orion