Thought I'd post this toon. Been having a bunch of fun with it in MP and solo. I've built a hundred fire, cold, electric, and combination elemental conjurers, thought I'd go a different route with this one. First I went Howl of Mog, Shep Crook, etc. But, I felt it needed more flat rr so went a wildly different direction with the devos (my first pet toon to ever not use Shep Crook… 3500 hours in the game, mostly pet builds… heh) The Raise the Dead skellies probably don't do much damage (though they do get the auras, so maybe some) but they're always out there giving me flat rr. Not the toughest conjurer, nems get tough for it around SR90. But, still pretty good!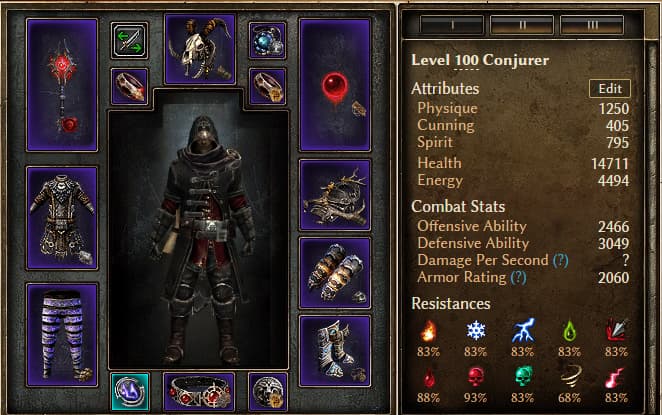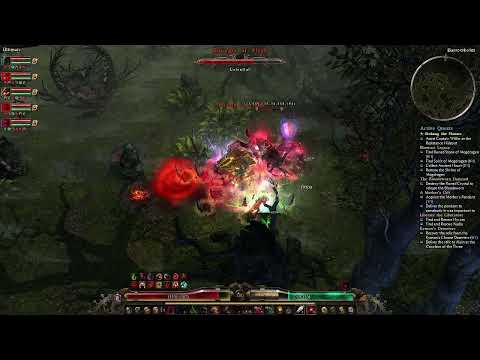 SR85, ran right against Moosie, lazy death. Then went the other way on the way back in, bosses were the aether guardian guy when you lower the bridge in Malmouth, Grava, Reaper, Moosie.
Didn't go as planned, so went the other way. Forgot pic of aether guy, here is Grava

Next up, Reaper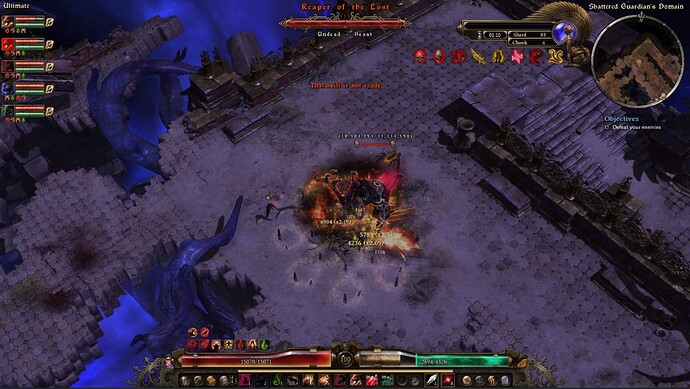 And forgot a pic of my revenge on Moosie, but I promise I had it with time left.
Here is 86 to show ya:

Anyway, there it is, enjoy! These are "real world" results, not cherry picked… went against Ravager, went to SR85. So, what one can really expect with this toon.