Chaos 2h melee is exist now, and she will have her revenge…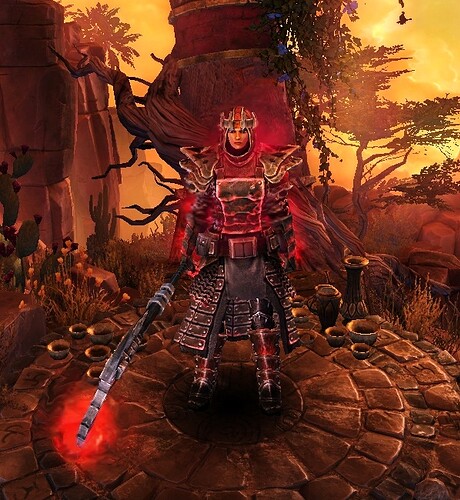 I though this would be a part meme build but it resulted quite good. It's not a fast killer for sure but it's definitely sturdy. You can reach 3.8k OA with deadly aim and not including DA shred. At first I wanted to include Storm Box for more DA shred but skill points are tight without Serenity relic and it became too piano for me. I believe someone who love range builds will combine this conduit with Harbinger set and get a solid Crucible runner but it's not me
Image from the game with perma buffs, WoR buff, Savagery stacks and Hungering Void proc

Amulet crafted with freeze resist.
---
---
Gears

Weapon and the amulet is the core of the build.

Korvaak Brand is for Savagery WD mod.

Rings and Ignaffar's Combustion are BiS for RR.

There is a good chaos helmet that fits the build Visage of the Black Flame but I choosed the skill points.

Vestment of Severed Faith is BiS, provides good amount of OA and good stats but onecan use Rah'zin chest or a good rolled Bloodsworn Vestment.

Used IM shoulder for Upheaval points mainly but having able to pick ''demonic/of attack'' affixes is quite good for stats.

Used Grava pants for Death Sentence points, same applies for here aswell.

Used Rah'zin belt for racial damage and good stats.

Voidsteel Gauntlets? Because I needed that acid/chaos resist.

Timewarped boots is BiS for god stats and Death Sentence points.
Devotions

I combined Dying God with Korvaak for DA shred. Stats are not that different between DG+Korvaak and DG+Abomination. You get more critical damage and a bit more OA along with Korvaak proc with my route and you get more damage due to abomination proc with second route. Like this Vindicator, Level 100 (GD 1.1.9.4) - Grim Dawn Build Calculator . I like the Korvaak route and prefered more Upheaval hits.
SR 75-76 Complete Run (with bad mutators)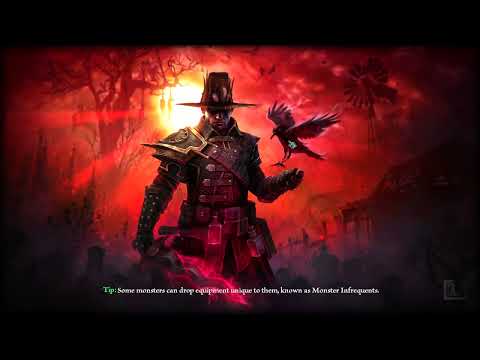 SR 90 Complete Run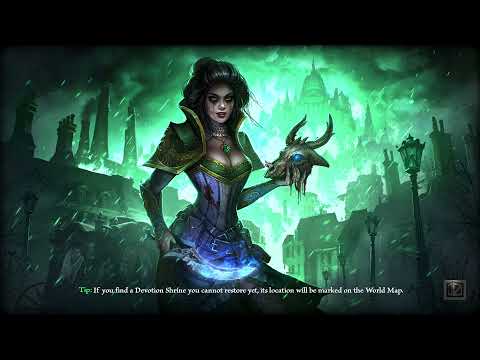 Good mutators but no death. I faced Grava and Reaper at the boss room aswell.
Ravager Kill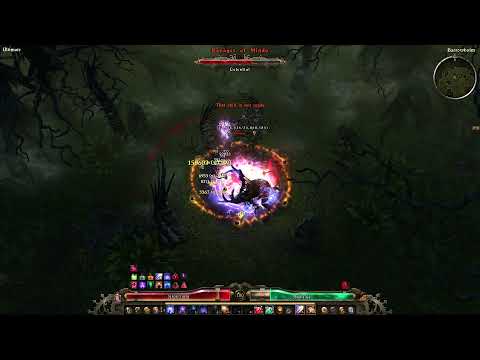 No change made, used health and OA consumables.
PS: I couldn't try Mogdrogen since it's already dead in this character but I'm pertty sure build can kill him
Thanks for reading, any comment & feedback is welcome