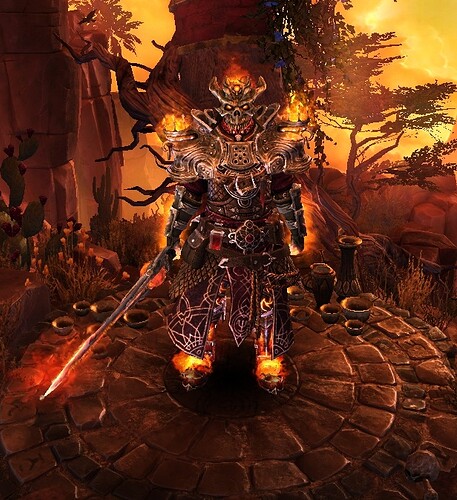 Hi everyone, I like to share my Fire BA Commando with you. It was a hard build to put together, especially stats but I managed to make it work after I gaved up 3 piece Justicar bonus. Here it is;
Image from the game with perma buffs

Helmet crafted with Freeze, Amulet crafted with Stun resist.
---
---
Gears

Sunherald's Claymore and Conduit are core of the build. (Sorry for using double rare weapon but Searing/of Wildfire should work aswell)

Grasp of Unchained Might is BiS for BA mod.

Justicar Helmet is BiS for stats and skill points.

Benn'Jahr shoulder is BiS for BA points.

Combustion Band is BiS for RR.

Ulzuin's Torment is BiS for stats.

Balthazar medal is BiS for mods. Try to get OA and elemental resist.

Used Korvaak's Deception relic to get OA mainly. Annihilation is another alternative.

Fateweaver chest is used for resistances, especially physical resist since it's hard to get with this build.

Hellforged pants is used to get physical resist mainly, proc is also useful.

Used Earthshatter boots to get DR, also provides CC resists. Unless you go for GoE route it's BiS.

Cronley ring is BiS, try to get OA and elemental resist.
Devotions

I choosed to go with Torch Route but also got Rhowan's Crown since it's singe RR class and every single RR is worth it. Also got Phoenix since it provides a lot of % damage and crit damage aswell as defensive proc.
SR 85 Complete Run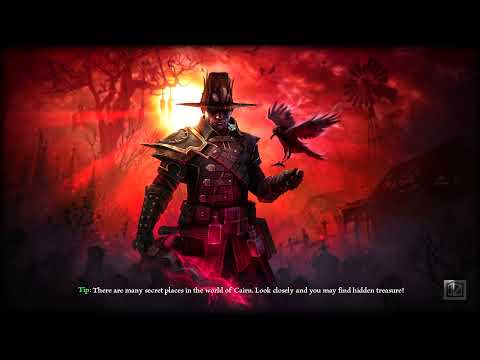 Okay mutators. Go for 2:58 to see Grava fight.
---
SR 90 Complete Run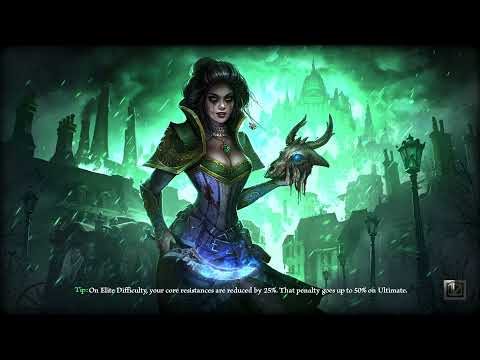 With a few deaths but very lucky boss room. Well no Grava in this run because it's unkillable without good mutators+consumables. I added Cluster to the bar but didn't need to use it.
PS: I tried Ravager but it's really hard to manage at second phase so gaved up but if you're a good pilot you can do it with some kiting+all consumables. Couldn't kill Mogdrogen since character alreadyy killed it but I believe it's possible with some augment change and proper consumables.
Thanks for reading, any comment & feedback is welcome