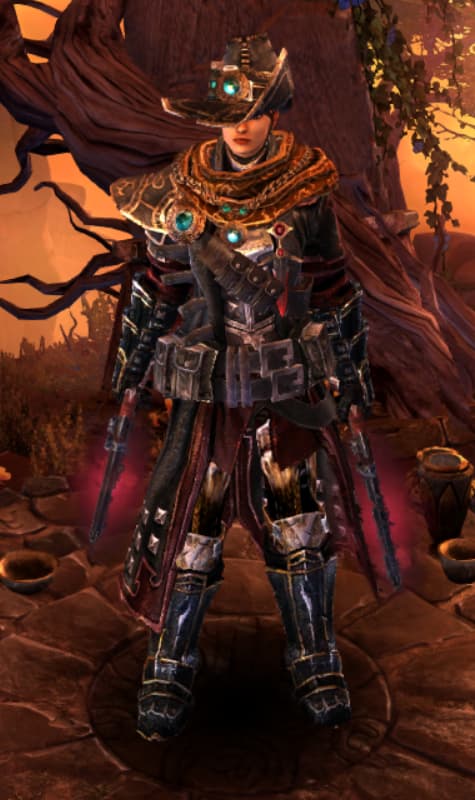 A fast-paced, high DPS pistoleer with piercing-through and AOE attacks coupled with splintering Brimstone attacks. Lifetaker has big conversions to Vitality damage (from aether, elemental) and constant AOE lifesteal.
This build is specifically designed to be used in conjunction with the other Death Squad builds but can also function well as a solo build.
Solo Perks of Note:
Lifesteal and AOE Lifesteal: Ill Omen spreads Wendigo's Mark across the battlefield like wildfire, bringing a constant source of healing to Lifetaker. Damage-converted ulzuin's Wrath also keeps a constant AOE life-leech throughout fights
Extra Shielding: Mark of Torment acts as a failsafe whenever you need a few seconds of safety to finish off a fight. And a few seconds is typically all Lifetaker needs…
Massive Damage: Nearly 38k weapon damage with all buffs up, good RR, attack speed, and 100% chance to proc WIPS between Volley, Burning Void x2, Reaping Strike and Necrotic Edge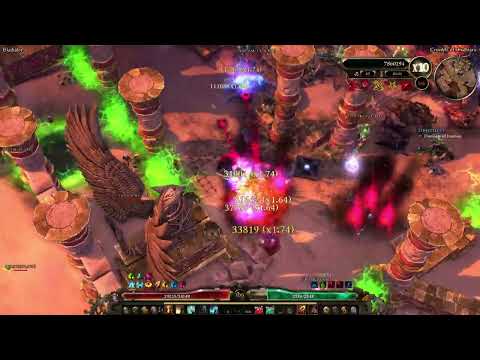 Squad Goalz
Where this build sits in comparison to the other Death Squad builds:
LIFETAKER is the highest damaging member of the team. She is not as supportive as the other builds, and doesn't synergise as well with things like regeneration - but she brings significant OA, crit damage and speed buffs, and her damage is SIGNIFICANTLY AMPLIFIED when fighting within the squad. She also brings some helpful debuffs - The second highest damage reduction, life-leech resistance reduction to boost overall team healing, and fumble/impaired aim to reduce incoming damage.
Offensive Buffs:
OA: 8% + 149
Crit Damage: 18%
Reduced Enemy DA: 130
Total Speed: 10%
Defensive Buffs
DA Flat: 153
Damage Reduction to Enemies: 22%
Lifeleech RR to Enemies: -8%
Fumble/Impaired Aim: 22%