Hot on the heels of v1.1.9.1, we are pleased to announce what's next for Crate Entertainment!
First up, we're sure you're eager to see everything in store for v4.1.2.1, which should no doubt throw some fresh ideas into the meta. You can get your first look at the preview in the Patch Notes section.
But we have even bigger news for you today as we excitedly announce the next title to be featured here at Crate Entertainment!
With much excitement, we are proud to excitedly reveal our exciting tie-in title: Trap, Sever, Delicious!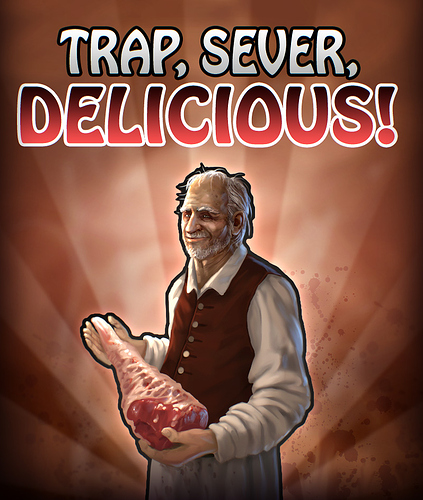 In Trap, Sever, Delicious! you will embark upon a culinary journey that will span the world of humanity. Combine exotic cuts of meat along with an array of spices and ingredients and learn to serve man alongside your guide and teacher, everyone's favorite chef Scorv Egdenor of Barrowholm!
The Best Ingredients
When preparing food in Trap, Sever, Delicious!, you will start out by making basic meals, but will soon come to appreciate the complex flavor profiles that can only be found in the most diverse villages. As word of your culinary exploits spreads, you will likely find yourself visited by new guests, each of which will bring their own unique ingredient.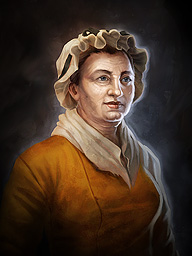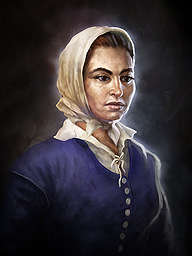 The Cut is the most critical part of the meal and will make up the largest portion of your Scorv multiplier. You have to be selective in who you are serving. Older meats may be easier to trap, but they will not have as much flavor and will require more processing to be palpable to a refined palate.
The "mystery" cuts
Look, sometimes you can't be choosy in who or what you serve. Besides, nobody's really gonna miss grandma…'s cooking.
The prime cuts
These are going to be the cuts to hunt for. Luring these into your trap will take more work, but the final product will be well worth the effort.
The sides
No fine meal is based on a single ingredient alone. Refine your creations with additional flavor profiles. While some of these may actually reduce your Scorv multiplier for the final meal, they can trigger surprise benefits. Find all the combination by experimenting in your kitchen!
The leftovers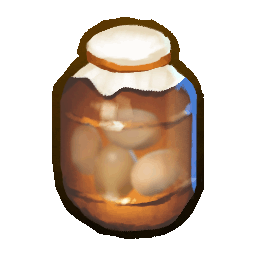 Waste not, want not. Earn bonus points by finding use for the leftover parts that may otherwise go to waste.
While we're not ready to reveal everything we have in store, we know you are just as hungry for a cut of what's about to be served as we are. Stay tasty!
Enjoy the rest of April 1st!