I am putting this here instead of bugs because I can't completely rule out my own contribution to the problem (though I think I will demonstrate that it isn't directly related to my management).
I have 1 site I have had marked to move for over 10 years (first screenshot). 1 site marked to build for over 10 years (second screenshot). And 2 sites in the 3rd screen shot, one that has been waiting to be built for 8 years, and one that I put to be built 1 year ago and was built the end of that same year.
At first I thought the lag in moving and building was due to the fact that I didn't have a large number of builders alotted so I just waited. Well this year, the builders finally stopped being maxed out, but there is still no one working on these 3 sites (hence why I believe this is a bug and not due to me). The builders are leaving and going back to the labour pool, but these 3 sites are still waiting. It does look like they have started on the 3rd one, now, but the first too, the longest two, are still waiting. What is even more interested is that the Foreger hut was built the same year that I placed it, it is near one of the ones not being built.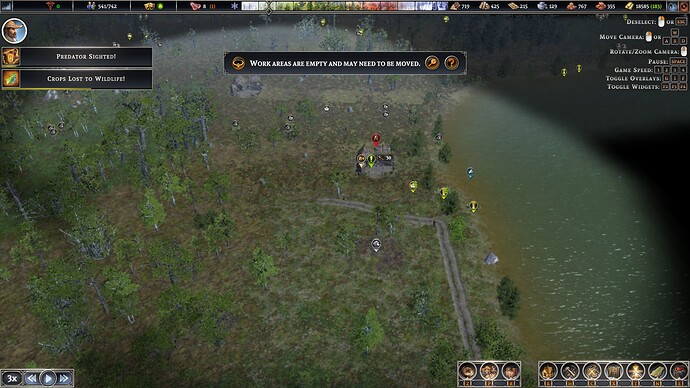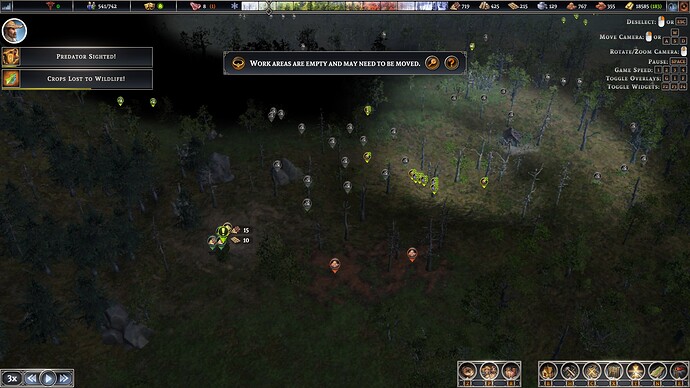 and yes I prioritized these sites about 5 years ago to see if that would help get them built.