So Forgotten Gods is coming posthaste, and you may find yourself wondering just how good of a deal it will be?
Well wonder no more! Forgotten Gods is another massive addition to your Grim Dawn experience and we can't wait to get it into your hands.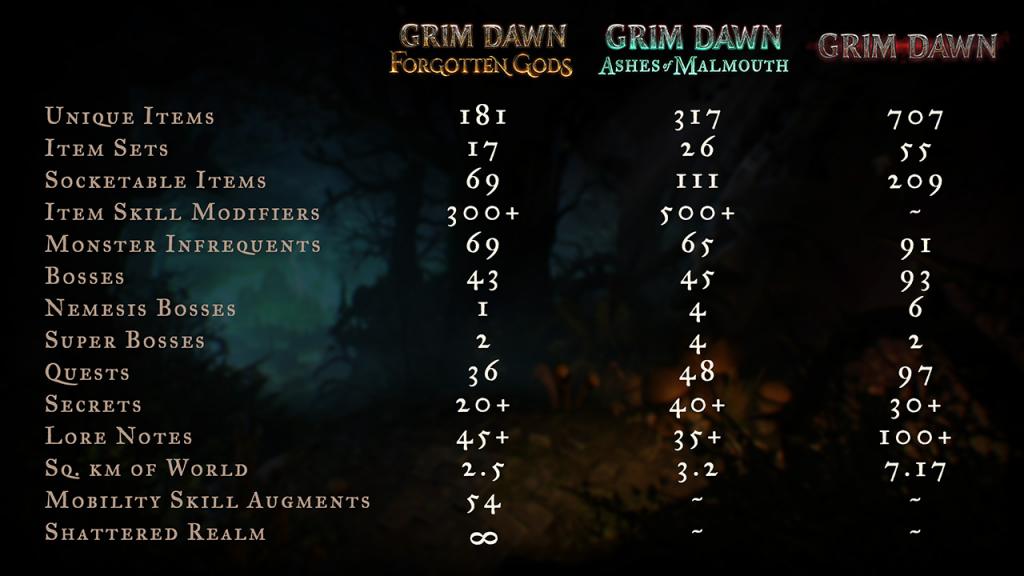 To learn more about what's coming in the expansion, stop by the Game Guide!