Welcome back to Grim Misadventures. Work on patch v1.0.0.7 and Grim Dawn's expansion is moving along every day and the time has come to give you another peek under the hood at what's coming up in the future!
ARPGs thrive on the loot hunt. With over 700 unique items, 55 item sets and over 100 Monster Infrequents, Grim Dawn is certainly not lacking in loot; and the expansion aims to be no exception. Bountiful loot (and dangers) awaits you in the next chapter of Grim Dawn's story of survival and struggle against the conquerors of Cairn. And at the core of the loot hunt are the common items, which in turn form the base of the Magic and Rare (and the coveted double Rare) items in the game.
Hot off the assembly line, today we have the first of two common armor tiers that will drop in Grim Dawn's expansion.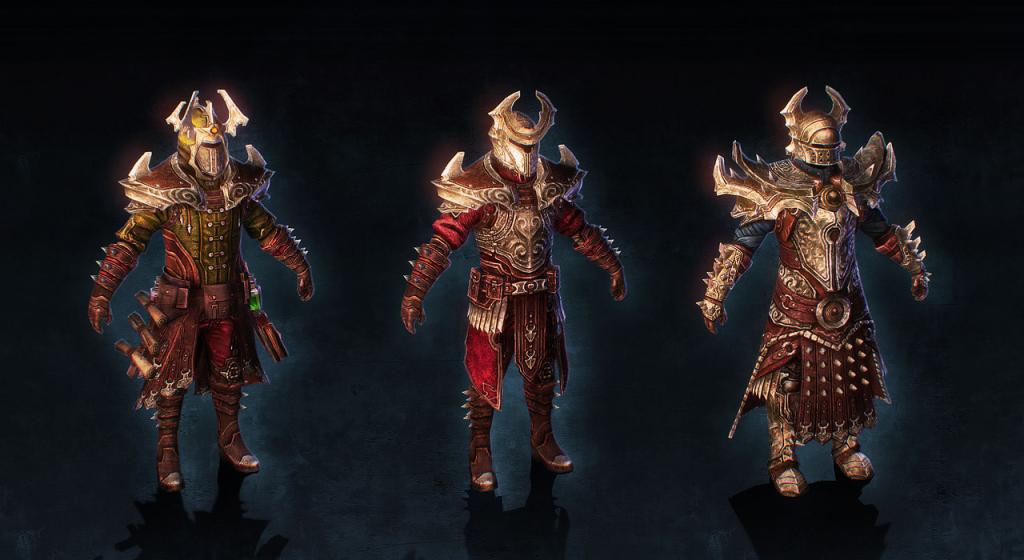 Common armor is an important first step as it provides us with a baseline to create other items around. From here will come the hundreds of new unique items and monster infrequents, all to deck out your existing characters (or perhaps some new class combinations…) in style.
Like knowing what is coming up next for Grim Dawn? Check back on 11/07/2016 for the next Grim Misadventure.
Attachment: Common_GDX_ArmorTier01.jpg
Attachment: Majestic.jpg