Welcome back to Grim Misadventures! We last left you off with an overview of everything that's been added to the game in 2014 (it was a big list). But now we must look to the future, the near future! Those already indulging in Grim Dawn's savage world have had a few weeks with the first chapter of Act 3. But did you know that there is a 100% chance that a second chapter will follow the first?
That's right, the gates to Homestead will not remain closed for long, and the despicable Clone of John Bourbon will move on to haunt new gates. You may have already caught a glimpse of what lies ahead by peeking over Bourbon's shoulder, but much has changed in Homestead.
Homestead as You Know It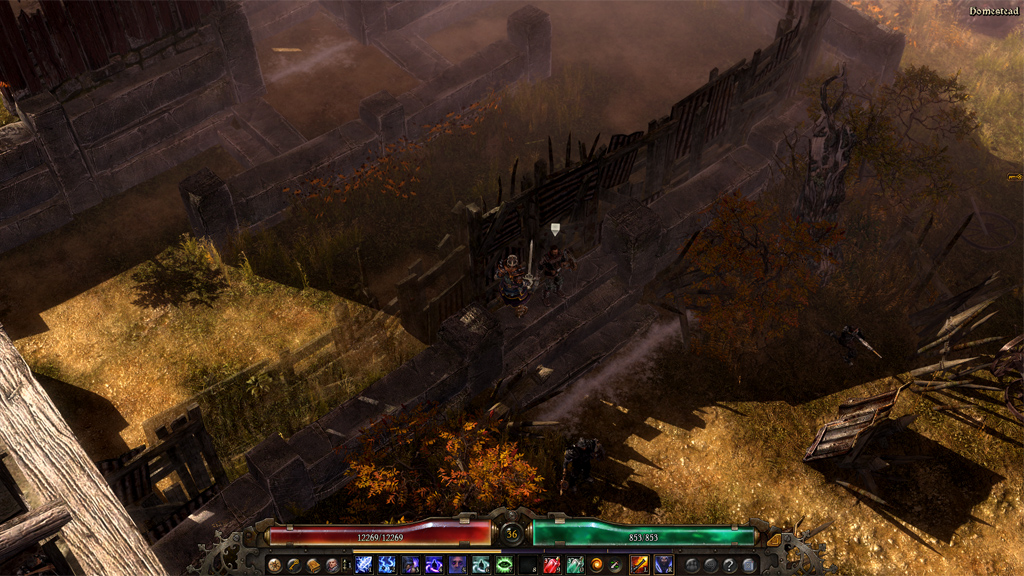 Our artists have been busy polishing up the ramshackle sanctuary, turning it into a bastion where humanity has withstood the forces of the enemy. As you enter, you will be greeted by banners belonging to the lords of war, the Death's Bannermen, the Black Legion itself. These defenders of the empire may well be the last thing standing between humanity and utter annihilation at the hands of the invaders.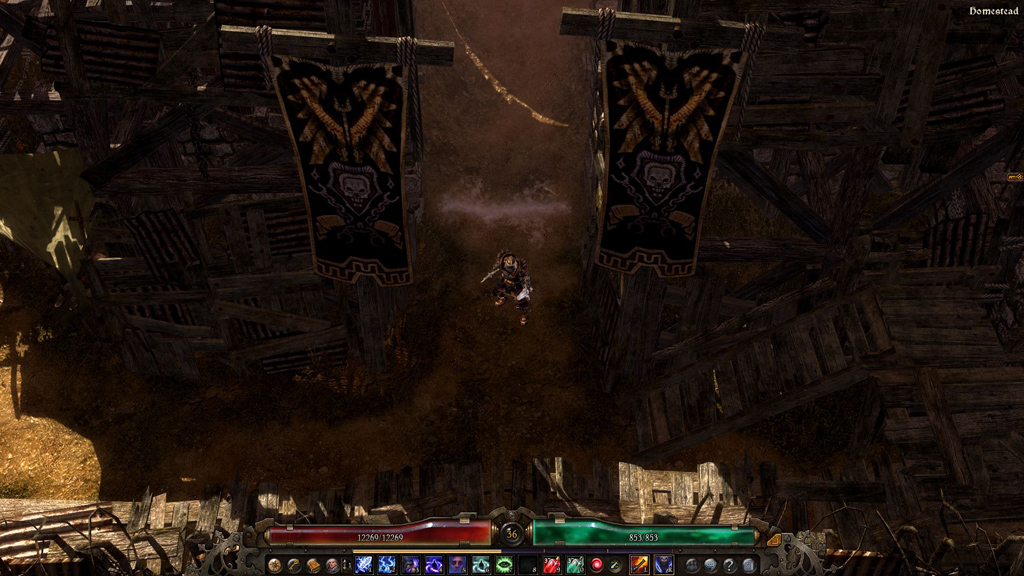 While Homestead is well-fortified, much of its structural integrity is still in shambles after recent attacks. Some buildings are completely run down and require repairs. Only with your assistance will Homestead be restored, as you may have done with much of Devil's Crossing.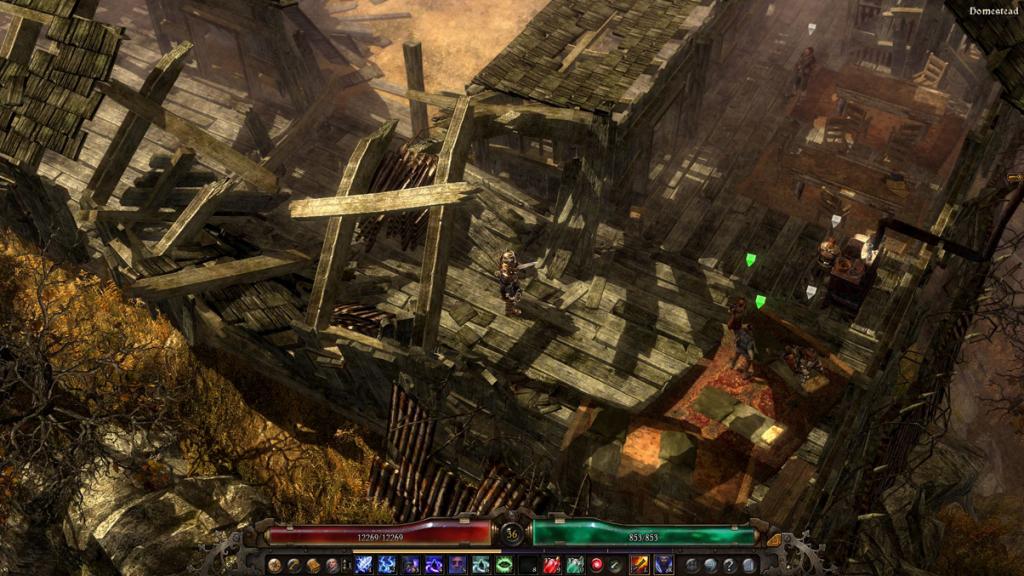 Seven Areas in Homestead Await Your Assistance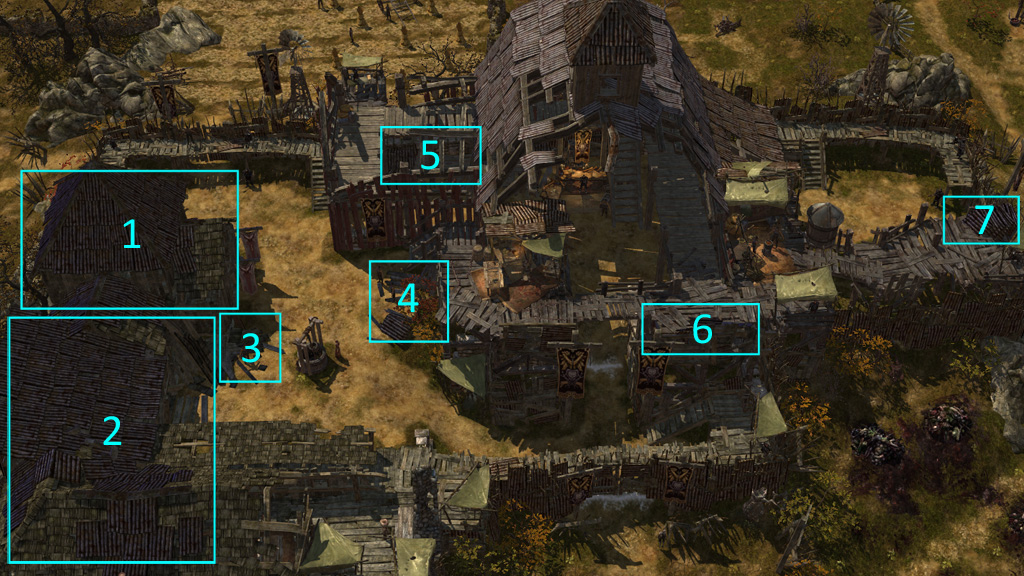 The Black Legion is calling all able-bodied citizens to defend Cairn. With threats in every direction and the Legion's forces spread thin, you may well mark the difference between survival and destruction.
Enlist Today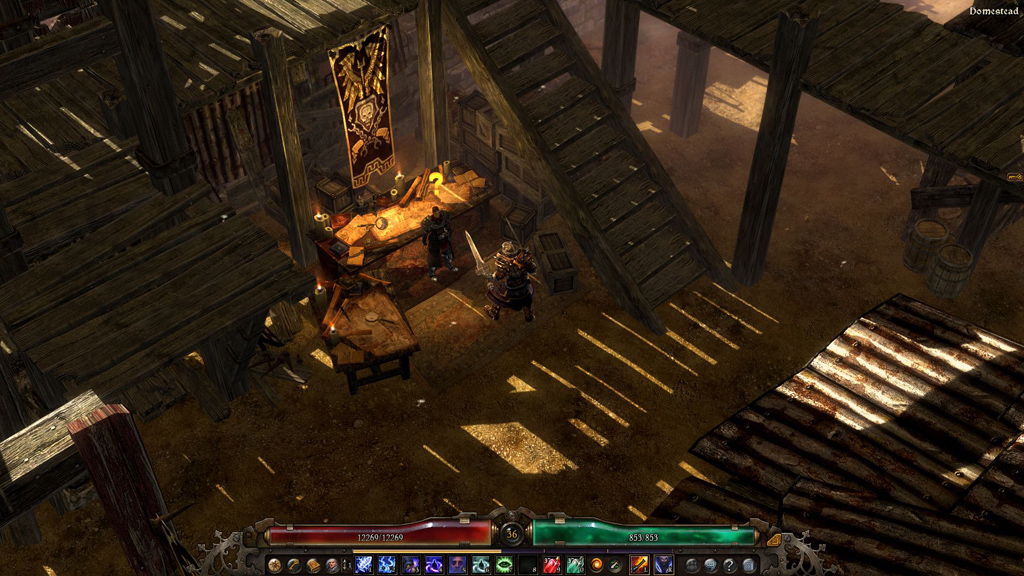 You will encounter faces new and old as you engage with the enemy. What part do they have to play in the events to come?
These Guys Look Important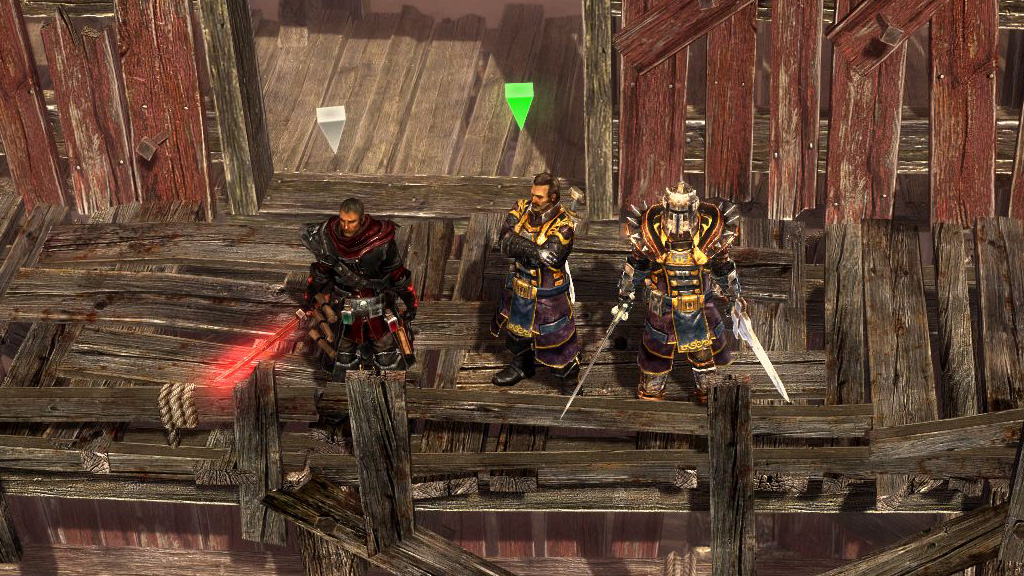 The doors to Homestead will open when Act 3: Chapter 2 is released with Build 24, which is expected to enter testing in the coming weeks.
Like knowing what's coming up next for Grim Dawn? Check back on 02/02/2015 for our regular development updates!