[DW Ranged] [1.1.2.0] (g3) (cr+) (sr+) Kaeresh, Darkblaze Chaos Dual Pistols Sentinel; Greenless; Crucible - 4 blessings 10 min, SR 75, Callagadra defeated (Sotnik)
Damage: Chaos.
Active Skills: Righteous Fervor, Ishtak's Mercy, Vire's Might, Blood of Dreeg, Ascension, Curse of Frailty, Doombolt, Unleash Chaos, Summon Guardian of Empyrion.
Passive Skills: Solael's Witchfire, Possession, Resilience, Severed Faith, Presence of Virtue.[/li]
WPS Skills: Burning Void x2, Smite, Void Rounds.
Devotion procs: Time Dilation, Hungering Void, Eye of Korvaak, Eldritch Fire, Ghoulish Hunger, Twin Fangs.
Core Gear: Darkblaze set, Mythical Exterminus, Mythical Vestments of Severed Faith, Mythical Voidrend Talons, Mythical Black Star of Deceit. The rest is to your taste.
Grim Tools:
https://www.grimtools.com/calc/qNYxEPAZ
Please bear in mind that Rune of Wretched Desires makes the build significantly stronger (safer); I simply did not have the blueprint while testing the char.
Another option for the build is Revenant + Blood Sigil of Ch'Thon. Please check the latest edition: https://www.grimtools.com/calc/qNYdPgXZ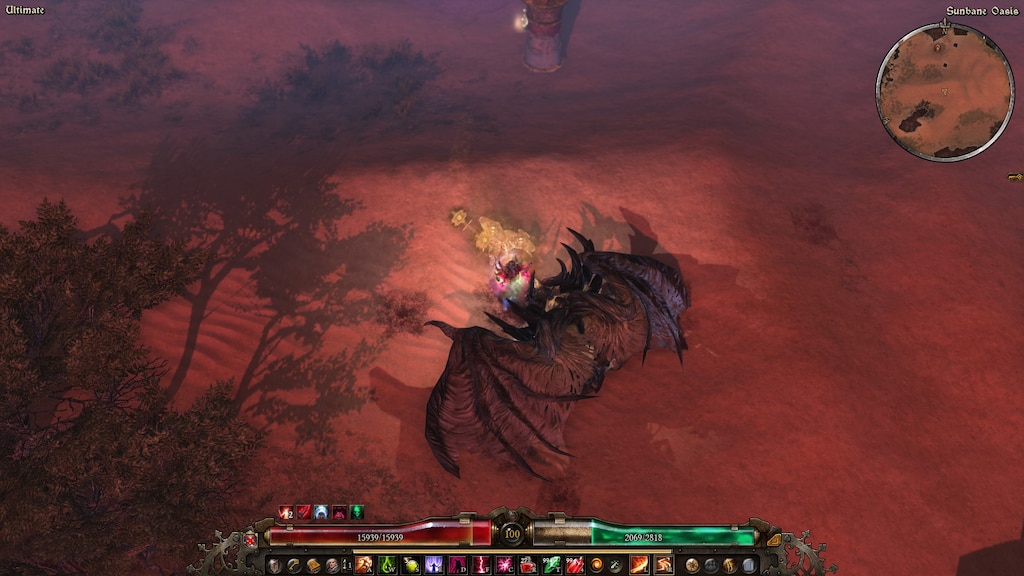 The build is focused on Righteous Fervor autoattacks with extremely useful WPS (2 railguns, 2 explosions). Although this is a ranged char, he basically doesn't need to kite due to decent tankiness and 2 destination-based mobility skills which are also instruments of offense: they damage/debuff and help to draw monsters up in line to be railgunned.
Damage is magnified by Ascension and Hungering Void; Time Dilation allows to reduce Ascension CD to 18 seconds with 8 seconds of vulnerability window and make Hungering Void almost constant. TD is tied to Doom Bolt with 100% chance of activation.
Time Dilation makes this build a bit complicated from the skill timing point, but it gives its results. The usual phrase for your keyboard solo is: Curse of Frailty, Blood of Dreeg, Ascension, Unleash Chaos, Doombolt, Doombolt, Unleash Chaos.
Crucible 151-170 is completed in 10 minutes with 4 blessings and 0 banners which allows repetitiveness. The result is stable.
Shattered Realm 75 was easy (I might have been lucky), did not try going further so far; If I decide to do it and succeed, I will update the post.
Callagadra was defeated (make sure you cleared the area of healers!), Ravager of Minds was not - it is real, but I don't have enough patience to do everything correctly :).
For leveling purposes I rushed Tectonic Shift for speed and damage and used Obsidian Tremor for some time.
In theory, [1.1.2.0] made the build weaker. Nevertheless, Crucible timing even turned out to become slightly better. Here is my first attempt with the patch (actually, there had been several failed attempts before I noticed I had unintentionally swapped weapon sets and Hungering Void had been inactive after the update lol).
Thank you guys for your requests for a video. Due to them, I learnt to record and upload :). Enjoy! And if you notice I am doing something tactically wrong, your advices will be appreciated.
Methods of application of mobility skills:
0:13, 3:37 - offensive jumps
0:34 - adjusting line of fire in favour of railgun WPS
1:34 - anti-regeneration jump vs Chubaka's pools
09:07 - I'm tired, I'm leaving (mobility fail)
09:17 - finally, a successful evasion
2 items of my build dropped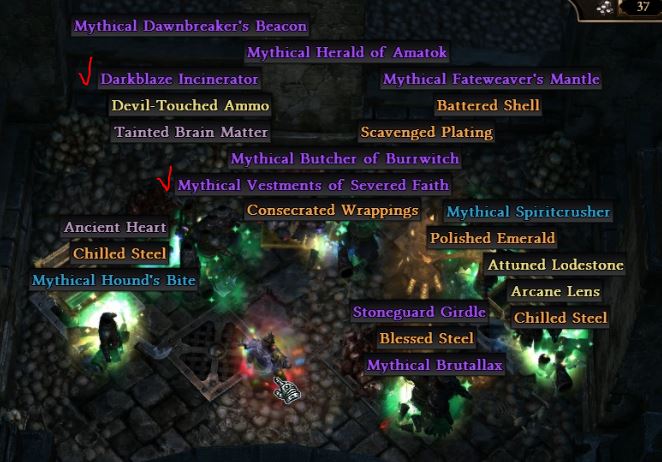 Callagadra Ultimate

Killing Callagadra took 13 minutes.
Some tips:
Choose an arena where you can run in circles for a long time (enough to have sandworms disappear). Sunbane Oasis is inconvenient for Disengage skills, but complies to that rule.
Kill everyone in the arena in advance (healers!!!).
Whenever Callagadra casts sandworms (the long animation of hitting the ground), take a distance of 17 meters. It often casts them after teleportation.
Don't be me! Use consumables!
Attachment: EB627A103C72BD90A7E46EA0FCAD99E9190DF48B.jpg
Attachment: Drop.JPG