Description
This mod provides the largest possible stash size for small screen resolutions (including 1280x1024), which does not require reducing the default UI Scale size.
Summary

Mod for those who do not like a size of original stash and alternative solutions from other mods.
I once installed a Stasher mod. The resolution of my monitor is 1280x1024. And in order for the stash to fit entirely on the screen, I need to reduce the UI Scale by more than 3.5 times (from 0.5 to 0.14).
At the same time, the entire interface became too small, and the text simply unreadable.
Therefore, this mod was born.

Special thanks: caravanwindow.tpl provided by ASYLUM101
Requirements
Ashes of Malmouth + Forgotten Gods expansions.
Installation
Extract the "Caravaner" folder to "…Grim Dawn\mods".
Links
Download: Caravaner.zip (671.0 KB)
Source files: Caravaner_source.zip (748.5 KB)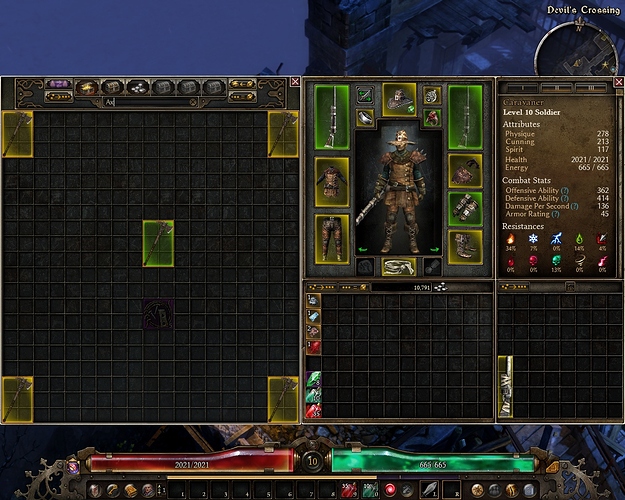 Licensing/Legal:
Feel free to use this mod in any projects you're working on so long as they are not for profit.
Enjoy!