Greetings, Titansbane!
FAQ:

Masteries: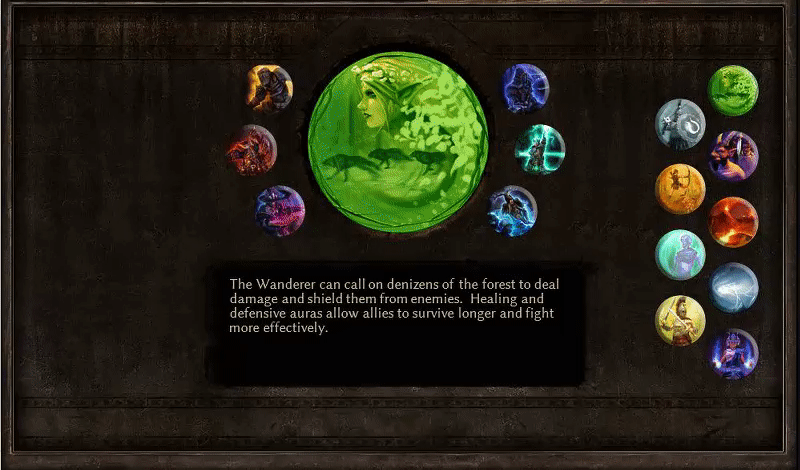 Important notes:
I'm not responsible for whatever happens to your characters! GD characters SHOULD be compatible with GQ, and GD/GQ characters SHOULD be compatible with Grimarillion mod (but not any others). That said, sometimes things don't work as intended!
THIS IS YOUR FIRST AND ONLY WARNING!!!
Most recent version of Grim Quest: (older versions also available on moddb and nexusmods)
Modstrings for translators:
TEXT_EN
CHANGELOG:
Changelog for most recent version:

Mechanically, the game should play the same as GD. I have no plans at the moment to change any combat equations or stats but perhaps in the future. For now, it's only masteries.
Attachment: 20160520184842_1.jpg
Attachment: grimQuest.gif
Attachment: 20160627004448_1.jpg
Attachment: ???.png
Attachment: ???.jpg
Attachment: ???.png
Attachment: ???.png
Attachment: Error.jpg
Attachment: ???_1.png
Attachment: ???_2.jpg
Attachment: records-DBR.zip
Attachment: GQ???-e.jpg
Attachment: _POSIX.zip
Attachment: Grim Quest Weird Shield name.jpg
Attachment: 20170217224515_1.jpg
Attachment: Bugs-1.jpg
Attachment: Bugs-2.jpg
Attachment: Profaner 01.jpg
Attachment: Profaner 02.jpg
Attachment: DreamSurge.jpg
Attachment: NiceBugz.jpg
Attachment: gq_tnf.png
Attachment: Bugz-2.jpg
Attachment: Heave.jpg
Attachment: Bugz-3.jpg
Attachment: grim dawn 2017-04-21 10-11-18-84.jpg
Attachment: No Grim Quest map.jpg
Attachment: Screenshot_1.png
Attachment: Defender tag not found.jpg
Attachment: Before-After.jpg
Attachment: 20170427000108_1.jpg
Attachment: GQ Narrow space no summons.jpg
Attachment: 20170427174722_1.jpg
Attachment: 20170427220323_1.jpg
Attachment: GM Staff.jpg
Attachment: GD Stash no characters.jpg
Attachment: 20170522011615_1.jpg
Attachment: GQ name tag not found.jpg
Attachment: StaffBug-1.jpg
Attachment: Dream.jpg
Attachment: Spirit.jpg
Attachment: Storm.jpg
Attachment: GQ Burning Purifier tag.jpg
Attachment: GQ tag not found.jpg
Attachment: GQ double GQ folders.jpg
Attachment: GQ spear test map.jpg
Attachment: GQ screwed 1 steam.jpg
Attachment: GQ screwed 2 steam.jpg
Attachment: GQ screwed 3 GOG.jpg
Attachment: 20180228155808_1.jpg
Attachment: 20180228155817_1.jpg