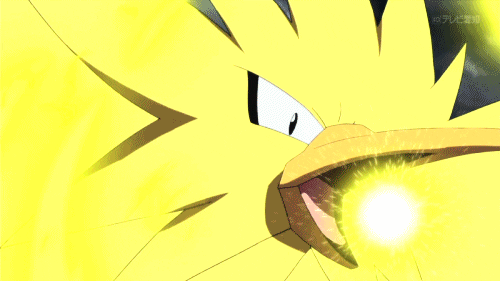 No offense to birb lovers
This is the product of feedback from the people who were in this thread as well as some who provided tips on PMs. Thanks to all of you guys. I had this idea of using lightning themed mortars and damn it's a really good concept without being a braindead build. Posted this before patch cause the only change I saw related to this build is a 3% nerf to censure RR and that's minimal. Gd has also been crashing a bit frequently as of recent times, tho I'm not yet sure if it's GrimInternals or GD itself.
DISCLAIMER: THIS IS A BUILD MADE ONLY FOR CRUCIBLE. WHILE THIS IS SURELY GOOD FOR CAMPAIGN (AS ALL CRUCI BUILDS ARE), THIS IS NOT OPTIMIZED FOR CAMPAIGN FARMING AS WELL AS SHATTERED REALMS
The Build

Char sheet with all permanent buffs and Word of Renewal
Grimtools >> Click Here
Some things to note in the build:
100% Phys to Lightning on Mortar Trap - The keystone of the build, found on the mask. I think it's obvious why this is here.
No The Big One - TBO is a DPS loss. overall damage is lower than base mortar and I don't think the conversion applies here.
Gloves, Amulet, Offhand - to get max number of mortars. We can't get 7 mortars as in a fire build since the head slot is already occupied. If you just wanna play campaign then Codex of Eternal Storms might be better since you won't need 6 mortars most of the time. For cruci even a mediocre Terrnox's Arcane Tome is better than any other offhand.
Capped Vindictive Flame - Credits to feelgodstoya and his (or her? the only stoya I know whose face I've seen is a she :p) Fire Mortars build. This is to increase regen. From 1 pointer to maxed, the regen increases by 200 per second in this build which is valuable.
Giant's Blood - Credits to ya_, Honestly the whole devotion path is his suggestion. I used to have it more offensive with panther and stuff but 1k regen with Giant's Blood up (half the time) is very helpful for consistency.
Maxed BWC - Credits to Cmak414. Helps a lot when holding ground. Not much to say about this.
No Flashbang - I'd take it if I can but it's too much piano already and it would only make my runs less consistent.
Chest and Shoulders - Picked for phys res. No Fateweaver's Mantle cause I hate that item. It's almost universal on non-set casters


No Fire>Lightning conversion - No cindertouch cause gloves is core. No Dawnshard Chest cause it felt like it made my runs less consistent. I haven't tried Barrelsmith but it looks like you lose a lot of stats just for conversion.
Non-myth medal - Make sure you use non-mythical

Gameplay
6:27 cruci video including preplanting mortars. 6:10 is the run from pressing go on Lokarr
You basically just stand there, move around the seal a bit while spreading RR, new mortars and new seals so your safe area gets bigger. Even on nemesis waves you can just stand at mid unless there's Alex since you're forced to dodge meteors. Double Alex is so annoying since you're forced to use the arches for cover which greatly reduces mortar DPS.
Note for 169: Dravis is very dangerous, especially if he's with Korvaak. His RE has built in RR and it can oneshot you even through seal if Blast shield isn't up. Make sure to focus him first if you spot him. The problem with focusing Dravis is that Korvaak might survive till 170 and that's a big problem. This isn't a problem with Theodin cause he's so squishy and dies with splash damage.
Another note for 162 Mad Queen: Use the arches for cover so you don't worry about her PMS like in this video:
So which is better, lightning or fire?
Imo, minmaxed fire is better for cruci because 7 mortars and you have a lot less piano since you're not forced to take box for RR. It can be brainless tho. Lightning is much more exciting to play for me.
In campaign they're pretty much equal since you won't need that much damage and the extra mortars there.
Realms? - No I find realms boring nowadays.
Closing
Thanks to Cmak414, ya_, feelgodstoya, spanks, and all the people in my previous thread for all the feedback. Thanks for reading!!