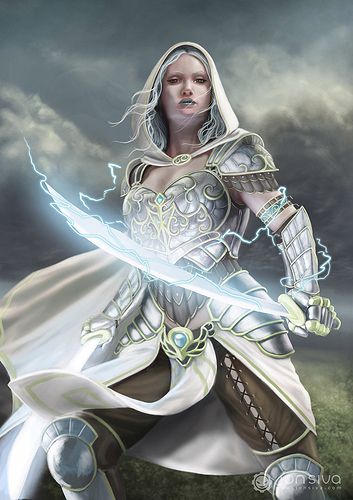 My lightning Sorceress, actually no but nice art. And she's fast like the speed of the light!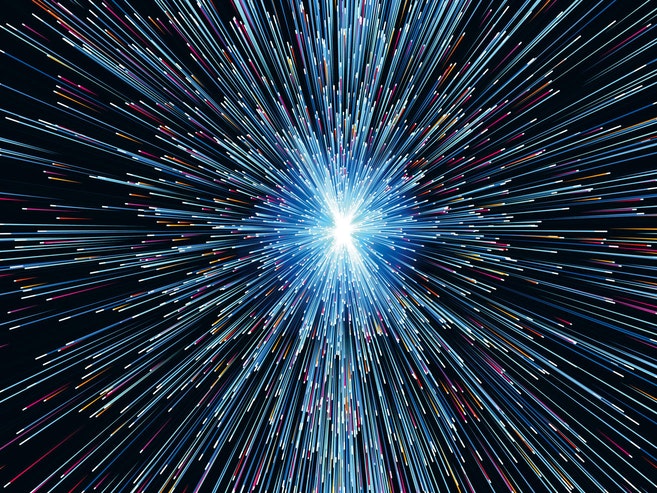 Introduction
So some builders tried to place 4x level storm beacons in Crucible and that lead to decrease of time. For some build is noticable, while builds with low OA for example are way better to stick with Vanguard banner. But I wanted to try build specifically aimed to utilize fully these beacons. So here it is, lightning Mortar Sorc.
So credit to @sir_spanksalot for suggesting beacons and @x1x1x1x2 for his lightning mortars Purifier.
Build
permanent buffs only, DPS for Chain Lightning.
note craft everything with physique.
also forgot to put component in pants, use ancient armor.
GRIM TOOLS - https://www.grimtools.com/calc/4VxlWylV
Concept:
Idea is to have few defensive layers, that allow you to stand in the middle and hold your ground, then to splash everything with that monster AoE.
Gear:
No sets or set parts here. Few items have bonuses to mortar traps, so there are must. Pants it's close between this and Harmony. But Stormcage allows me to hardcap Heavy ordinance, which should reaps benefits. Chest is covering resistances, shoulders for damage reduction proc, relic is combining well with Star pact and big CDR. Boots for spirit. Just everything in sync with my ideas.
Note that affixes on the off hand are unrealistic. Sandstorm affix is the one that's important.
Devotions:
Decided to skip Spear, since it's not very useful here and I need more defensive procs. Also beacons provide flat RR, no need in Crucible for RR proc. Decided to use Tempest here. Isn't great constellation but here fits like a glove. Almost as 7th mortar.
Offense:
6 mortars, chain lightning as spamming skill, Ultos+Tempest devotion procs. Also decent OA and crit damage. Everything is boosted by high spirit numbers and low CD.
Defense:
Like most casters, multiple small layers of protection leading to overall safe build. Actually Sorcs are on the glassier side of builds, so I need these layers.
Bat on BwC ticks, Ghoul, big health regen+Giant's Blood. Also some WD from Chain lightning, which can steal life. Damage reduction from shoulders and physical from BWC, mirror and null. Also damage absorb from maiven+some extra on CD from Blast shield, also Phoenix proc and prismatic diamond. Every form of defense is boosted by big CDR.
Note, if you find DA too low, put back some points in physique.
Performance
In this new way of playing Crucible fielding 4x level 1 beacons and 3 buffs, it's faster for this build. Tribute cost is also cheaper by 5 than level 3 vanguard banner. So no reason for now not to buy these beacons. Time with them vary a lot of course, so I am writing 5:25 on average, bad mutators can push your time to almost 6. Here's my fastest recorded video, crazy time of 4:56!