Introduction
I love DW melee and decided to check how vitality stands currently. To my surprise DK is looking much more adequate compared to Ritualist despite the lack of vitality RR. I think the main reason is Solider tankiness, but also the QoL, as melee Savagery you waste too much time with Swarm and totems to utilize blood pact. Also Markovian is nice WPS with DA shred. This concept have been done multiple times in the past, credit to all guys for doing builds!
Build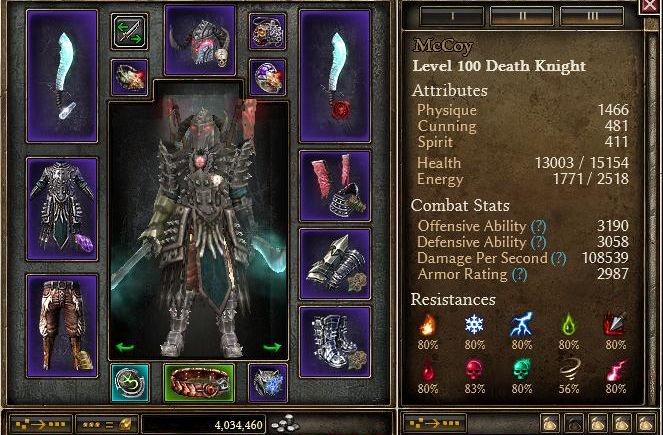 GRIM TOOLS- https://www.grimtools.com/calc/a2E45pvN
Gear:
Key is Blood Knight set.
For weapons shamefully nothing converts fully Cadence physical damage to vitality. So these weapons are bad, no flat damage, but skill modes are decent.
Medal allows me to wear two weapons.
Belt is flexible. Decide to use very fine MI one with very attainable affixes.
Pants are freshly buffed Wedingo, OA on top of physical res and vitality boost.
Boots are really good, OA and slow. Physical res also helps
Rings, Fallen is must for every vitality build. Other is Lifegiver- DA, health, but more importanly overcap to vitality res+ 3% max and skill bonuses. Only thing that was lacking is attack speed. Use it to show it in build to @adoomgod
Relic is Serenity, excellent all around, vitality relics are just bleak.
Gloves maybe are controversial. Dark One have high OA and elemental resistance. Only thing it's lacking is the attack speed. One can use gloves with speed or Cadence one. With good rolls the AS will not matter at all.
NOTE: For Crucible you may want to change the second weapon augment to Haunted steal.
Skills&Devotions:
Some interesting ideas, decided to hardcap Reaping strike for the huge sustain. Also softcap the Fighting form for extra AoE.
Devotions are very ordinary-Ratosh+DG. Take for affinity Lotus. It helps you never run dry and physical resistance on top.
Performance
In Crucible time is around 8 minutes on average. With good piloting can do 3x runs in same buffs duration. Build is not for people with weak nerves-health is constantly jumping around. I haven''t record video form Cruci, overheating and am waiting for upcoming changes, so MQ video for now .