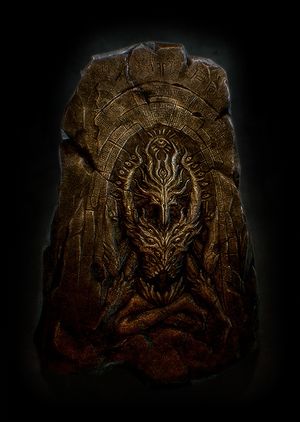 Introduction
DEE is a skill we didn't see being used in builds for long time. And even when it's used it's just nuke skill, so I wanted to spam it instead. And I am happy with the results, not top tier build but balanced one without any major flaws, minus maybe the need of green items, but hey this is acid build. Green is the new black, or purple in this case.
So I went Sentinel and not Witch Hunter in order to utilize the powerhouse stat - CDR.
Credits go to @thejabrixone for his nuke DEE Witch Hunter and to @sir_spanksalot for his advice about devotion binding.
Build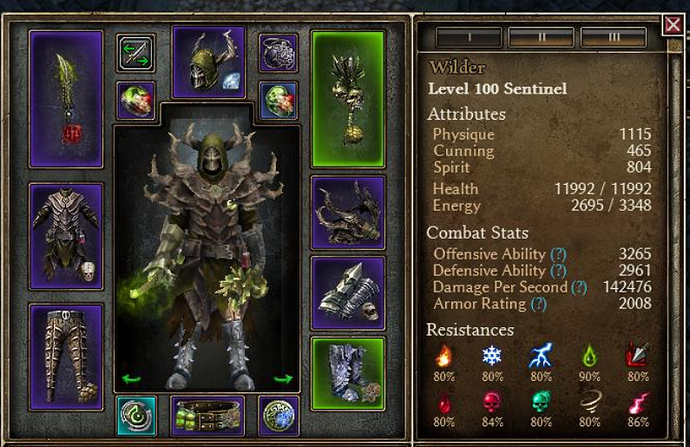 pic with permanent buffs and Ascension, which also can be perma.
GRIM TOOLS

https://www.grimtools.com/calc/vNQDPQMZ
Gear:
Key of gearing is to stack as much %acid damage as possible. Dreeg Set is must, chance to pass through and set proc are reason to use the full set. Other options include:
Off-Hand - I use insane MI green with weapon damage bonus to DEE. Nardin is the best item for nuke DEE but here even with one good roll MI is better.

Relic - Meditation. I like both the flat and % acid damage. +1 To Oathkeeper is also more valuable, since there are other ways to max DEE skill nodes and OK have desired passive skills.

Belt - OK belt. Resistance it's just acid, but I like OA and conversion of vitality damage(mostly relic) as well.

Pants - Venomskin. Acid pants, I like.

Gloves - Dark One. Main selling point is damage reduction to Pox. Also OA and acid damage.

Medal - Lethal Intents it's good, damage to DEE>

Rings - decided to use combo of blue Eternal Rot+new Shuroth one.

Boots - decided to use Stoneplate crafted boots, cause I needed the extra stats/resistances boost. Not mandatory selection.
Skills&Devotions:
Key is to cap 3 out 4 nodes of DEE. For exclusive skill selected Path of Three, it have great synergy with Ascension and Dying God. Passive skills both classes provide are nice as well.
Devotion map is interested, decided to go north west into blue/red corner and pick DG and Aeon. DG gives nice cast speed and critical damage and Aeon provide stats and resets my passive skills, so perma Ascension. Guardians Gaze is both for damage and sustain. Revenant for flat RR.
Offense&Defense:
Build have insane poison and acid % damage modifier - 3.2-3.3k with all procs, nice OA and crit damage and few procs for fast clear.
Defensively you can have Ascension, also life steal works well on DEE, because of the WD compartment. Physical and CC resistances are also in good shape.
Performance
Did few runs with the current spec, didn't actually die, but few very close moments. 169/170 are hardest waves, be careful against Mad Queen, since she can retaliate projectiles. Kaisan is very dangerous with his crystals and also have high innate acid res. Alex is also slower, but not big problem.
Times are in small diapason 6:30 - 6:55, I haven't try fishing for good mutators, so build have a lot more potential.
Here's my video of 6:27!