Despite thinking that I'm done with posting builds (as I've made almost everything I wanted in the original game), I'm still here with rather nice and strong build of unusual concept: Chaos Saboteur.
Sabo is known to be one of the weakest classes ever as NB and Demo has very little in common and even less in terms of Chaos damage.
Actually, I thought it should be a failure but after tests the build showed itself pretty good.
1.1.9.2 UPDATE: switched from 3 pcs of Rahzin to full Ember Calling, both damage and sustain are better now.
1.1.9.2 GRIMTOOLS LINK - CLICK ME
1.1.9.0 UPDATE: builds finally got updated after a long time of tweaks and tests. Changed weapon, some items and devos.
1.1.9.0 GRIMTOOLS LINK - CLICK ME
GRIMTOOLS LINK
DOWNLOAD LINK - CLICK ME
BUILD EXPLANATION
Armor - Ember Calling showed iyself better than Rahzin both defensively and offensively, so I switched to full set instead of using only helmet;
Amulet - Conduit for extra resists and stats and RR mod to Veil of Shadow;
Weaponry - Voidspire is BiS here as it provides bonuses to mastery and FS;
PROS AND CONS OF THE BUILD
PROS
High damage and very high chaos RR (-126%) fully compensate low flat damage;
High racial damage against Cthtonians, Undead, very high - against Humans so they melt in seconds;
Dynamic and aggressive gameplay;
CONS
Build is still somewhat squishy (not as sturdy as chaos WH) so don't charge in battle mindlessly;
Reaper of the Lost can be a problem despite high RR and racial.
VIDEO GALLERY
LOKARR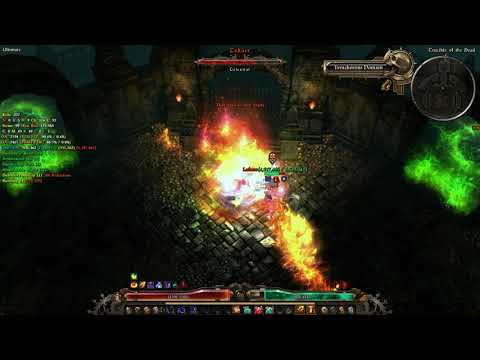 AVATAR OF MOGDROGEN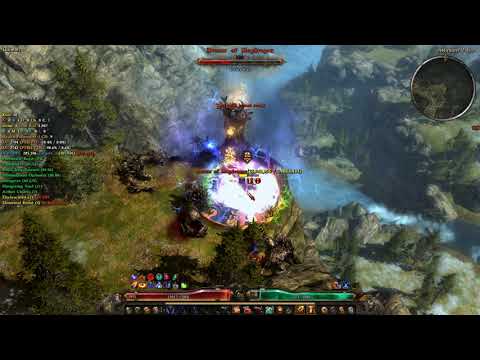 CRUCIBLE - best run of 4:33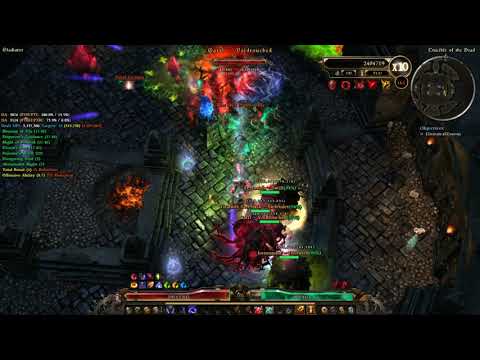 SHATTERED REALM