*
When you are always in the shadow of your big bro
Foreword
I have never ever tried making a Drain Essence build so here we are. This one took quite a bit of polishing due to fragile nature of Chillwhisper Reaper. Special thanks to @banana_peel for pointing out that Eternal Haunt ring is better than Morgoneth and that Elemental Storm works better when bound to SS.
The Build
*Craft for %Physique or Armor at Angrim
**Try to get some OA/DA rolls on Gargoyle's belt
Essence-sucking Questions
Why isn't Drain Essence line hard-capped? It looks like there is room for improvement!
There is a distinct lack of Cold items with bonuses to DE. And I have tested 22-12 Decomposition - it doesn't really make a difference because you have to sacrifice some %Cold damage to get there
No green medal for Drain Essence? Is it amateur hour?
I have tested it too and Mark of Dreams is slightly better offensively and much better defensively
Do you really need Wendigo in devotions?
Yes. Mostly for physical resist, casting speed and damage reduction from Kuba and Reaper. Extra sustain is also nice.
Gear/Skills/Devotions/Leveling
Core of the build is Chillwhisper set. Every other item is pretty much best-in-slot here. Devotion map includes Wendigo with fully Cold proc for extra sustain, build really needs that extra resilience.
For leveling check leveling guides on this forum.
This is an endgame build and works as advertised once you equip all the items/skills/devotions in the same exact order at level 100
Gameplay
In Crucible everything is facetankable, but try not to catch Aleksander's meteors with your face. Use Mark of Torment on Nemeses waves and against Kuba. Don't forget to proc Elemental Storms with SS.
In Shattered Realm 65-66 and 70-71 are preferred Shards for more or less comfortable and consistent farming. Sometimes energy potion will be needed.
Stats
General

Magical

Defense

Videos
Slev1n's Crucible Gladiator 150-170 5:21 run
5:23 Crucible Gladiator 150-170 run
banana_peel's Crucible Gladiator 150-170 5:18 run (alternative setup with RE instead of RoS)
5:49 Crucible Gladiator 150-170 run
11:55 Shards 70-71 run (couple of avoidable deaths)
under 14m Shards 75-76 run with Scales of Ulcama spec
In Conclusion
Reaper's part of Chillwhisper set could definitely use a defensive buff. Unlike Infiltrator DE Reaper has to stand in one place to dish out damage and it's much less tankier than Infiltrator. I think 5-7% physical resist as a set bonus should go a long way. Set bonuses to Hungering Reach and Decomposition could also be much higher.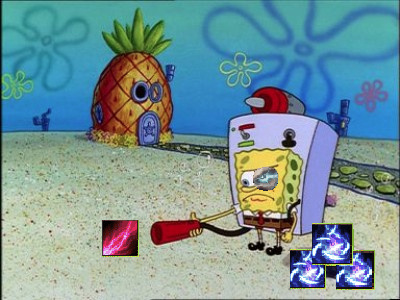 *credit for the picture goes to @grey-maybe