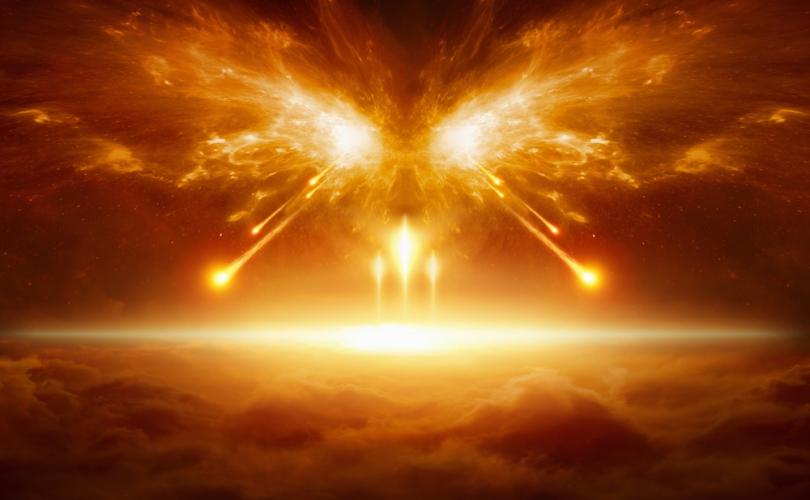 Introduction
Darkblaze Pyromancer is pretty cool and fun build, it's one of the chars with the highest single target damage and melts even enemies with high chaos resistance. But it's glass cannon, kill or be killed. With 1.1.8.0 build's definitely improved, especially defensively.
Credit to previous posts of Darkblaze Pyro to @sir_spanksalot and @korsar
Build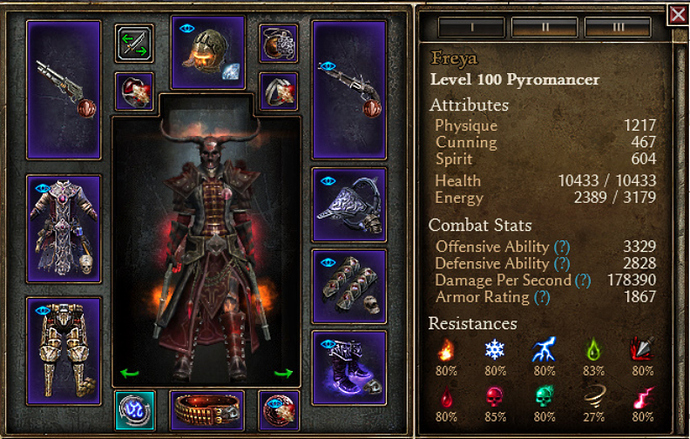 pic with permanent buffs only, sheet DPS is by Fire Strike
now with Dying God and Abomination active
GRIM TOOLS

https://www.grimtools.com/calc/RZR8J4j2
Gear:
As I've said it's OG build, so no greens here
Key items are full Darkblaze set and Exterminus as secondary gun. Other items are all with %chaos damage. Jaxxon rings can provide another WPS skills but they don't have chaos damage, so they are not better to me. Voidrend gloves are selected over Harbinger, they provide better resistances. Korvaak relic for stats, I don't need the skill it provides.
Lone crafted item is with stun resistance.
Devotions:
Standard chaos route with both Abomination and Dying God. Also Ghoul for defense and Revenant for flat RR. I also choose Fiend proc over Bat for extra AoE damage.
Performance
In Crucible build melts everything, even Reaper and chtonics enemies. You have to be aware of CC debuffs and DA shred.
Did few runs with average time of 5:15-5:20, my fastest run is 5 minutes dead but there's ground for improvement, cause I lost precious seconds in few waves, video:
Also video from campaign, Fabius killed in around 6.5 seconds and Mad Queen ~7.