INTRODUCTION:
Hello everyone!! Today I wanted to show you an old build of mine that was using Skybreach Bulwark from @adoomgod's Shields and Offhand thread , but that item got reworked for retaliation, so I decided to update my Vindicator.
GRIMTOOLS:
crafts for physique/armor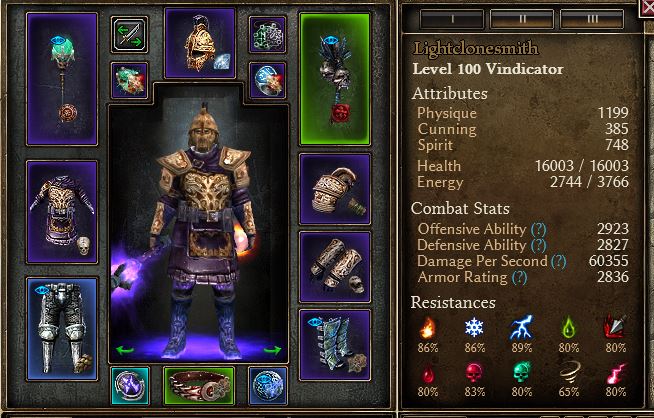 Storm box tooltip with Deadly Aim+ Inquisitor Seal


Look for phys res on the off-hand and resistances on the belt.
GAMEPLAY:
Drop your totems/seal/shard down and spam Box+ Chain Lightning for sustain. Build can stand its ground against a lot of bosses, but it can also kite well ( try to kite physical hard hitters). Be aware of your energy, you might have to use energy pots from time to time ( this can be partially fixed if you max out Mogdrogen's Pact instead of Lightning Tether).
VIDEOS:
SR 95 Bosses ( Tryhard vs Fabius)

5:28 Crucible run

Callagadra kill with OA/DA/HP/Energy regen pharma

Crate kill

Ravager of Minds Kill with pharma+ clusters for faster killtime

SR 80 Bosses

LEVELING:
There are many ways to level the character. Sparkthrowers with Primal Strike is probably the fastest way, but you can level with Storm Totems/ Stormbox aswell with their MIs Groble sky effigy, Stormstrife, Chosen Mask, Ulraprax's Sting and Enslaved Wraith.
Make sure to get a Chain of Brandis at lv 50 from Port Valbury, it makes bat's sustain a lot better.
CONCLUSION:
---
Credits to all the 69 Light's Defender Vindicators out there and to @ya1 for suggesting 2 piece Allagast a year ago. Pizza time !!