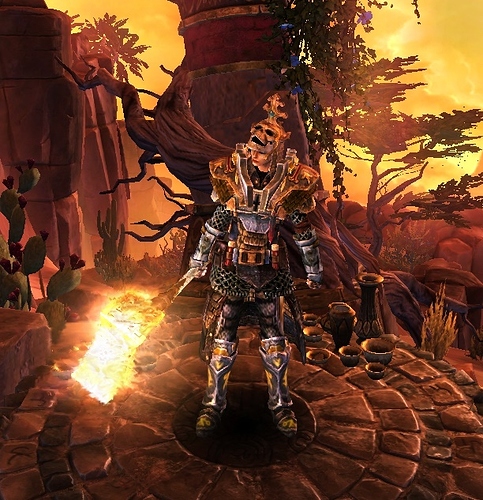 Hi everyone; I leveled this purifier for another build idea but that one waits for possible changes on new hotfix, and I thought I should give this hammer a shot. Not gonna explain anything througly; just wanted to share if anyone try to search such build.
Images from the game with perma buffs and WoR buff

Helmet crafted with %Physique, Medal crafted with Slow resist.
---
PS: Note that impervious prefix with Pierce and Acid resist is needed, without that it's hard to overcap resistances which might lead you to use another MI, and the only slot is not crucial is pants which cause you lose the slow resist.
---
It's a fun build overall, more like an hybrid because half of damage comes from procs. FS damage is not huge and AS is low so build has sustain problems but managable in farming range.
SR 76 Boss Room (with kinda bad mutators.)
Can't say it's very safe and fast 75-76 farmer, but with some careful piloting it's consistent without running out of time/death, though beware of hard physical hitters.
Thanks for reading, any comment is welcome.