Inspired by @Crab_Turtle_2112 's paradigm-shifting Internal trauma build that shows you don't need multiple sources to make a successful DoT build if your one hit is big enough, I decided to seek other ways to kill super bosses in less than 10 hits. This is my most successful attempt so far.
This is not a build guide, just a showcase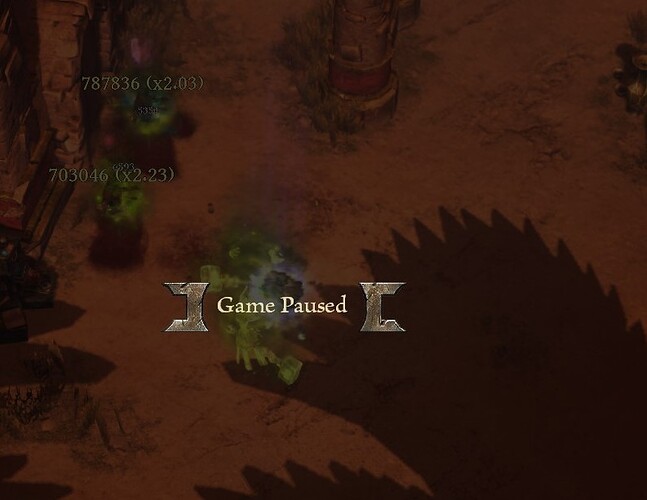 (Those are DoTs)
Gear and Devotions

The build revolves around the Voidsoul set. Or rather, the "Total damage modified by 100%" modifier for Aegis of Menhir on it, and stacking as much flat poison damage as possible to get damage as high as possible.
The scepter is also crucial (try to get one with flat poison damage, ideally on both affixes)
Most other pieces of gear boost a node in the AoM line, provide flat poison damage, or at least boost %poison damage.

For devotions, I picked Rat and Manticore, the only 2 that have flat poison, as well as abomination for a bit of AoE. The rest is picked to plug up weaknesses, such as low health.

The build also works well in Dervish, but it's a bit more squishy.
Gameplay

Hit and Run.
Very few build embody that moniker more than this.

Debuff with CoF, DEE (and the 2 RR skills attached) then use AoM and hope for a good crit. Once you have one going, the poison duration is about 29 seconds, so most things die with no additional output. Use the 2 movement skills you have to dodge until dead. A few additional hits here and there won't hurt.
Performance

Crucible

Coming soon Haven't bothered running it yet.
I don't have high hopes for good times with a build that excels at single targets.

Shattered realms

Cleared SR80 dying once (I somehow aggro'd 2 nemesis at the same time) Otherwise this wasn't very hard.
Boss rooms are actually the easy bits. Had a bit more problem with Benn'jhar than with any other for some reason.

I have no doubt it can go further, assuming not horrible mutators and decent piloting.

Mad Queen

See for yourself:

Celestials

I'm not yet at a point with this character where I can fight any of them. Will update later
That's it!
if you have any questions, comments or suggestions, don't hesitate
Thank you!