Gonna be awkward since I'm on mobile…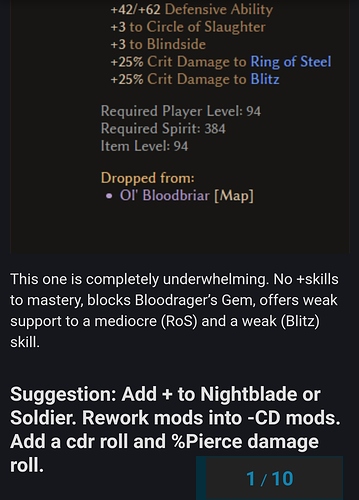 Agree and disagree. In conjunction with other MIs, I don't think a -Cooldown mod is very likely. Further, the crit damage does matter because Blindside's IT/CoS's bleed benefit from it enormously. If it needs it, I'd rather see a flat IT/Bleed mod to the relevant skills in addition to the crit damage.
As to the general state of things, yes. A MI amulet will more or less never compete with Legendary variants without +skills or -resists…or both. Competition with Legendary sets and/or procs is something MI amulets, rings, helmets, headpieces, shoulders, and chestpieces still struggle with.
E: to this end, I see no problem with Ellena's, only a success.