(Swap to secondary weapon)
6500 OA in CR with vanguard and buffs.
Meme idea based off this build
(Rip in peace passthrough upheaval; the real #deadbuild)
Wait there is a 3.15 multiplier based off of high OA? Or is that crit damage multiplier? I'm not understanding how you got that high number? Maybe I don't understand the crit damage multiplier mechanics?
Also GT for that Druid pls!

Probably this one @DeputyChuck posted higher up @Foehammer
Lol I even checked the builds in this thread but obv I'm blind lol!
Since then I tested no cooldown PS, and it works better, so I removed the points in Upheaval. The crit multiplier shouldn't change though
Yeah, I was thinking of that build when I first saw the passthrough changes in the last update.
A moment of silence for the fallen
Yeah it seems CD version is inferior to spam one.
I had also messed around with a near-zero cooldown RoS blademaster, but I used Servitor Slicers instead of Korba gear. Combined with Oleron proc and Doom relic it makes for hilarious gameplay but not very practical, sadly.
More cool numbers, just because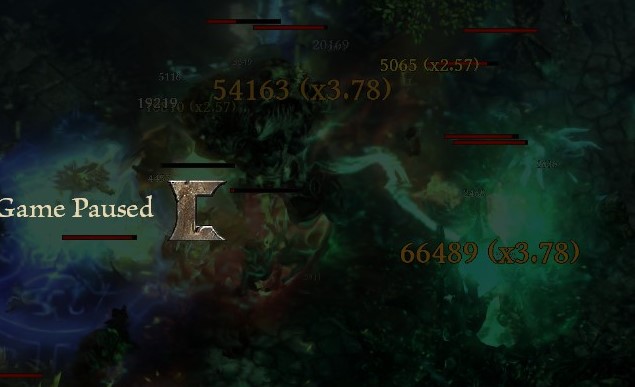 Playing the FoI build I posted above
x3.78 crit multiplier
Has science gone too far?
You're not ready to see this then:
He's too powerful to be left alive
Zantai: unsheathes Diminishing Nerfhammer of Zero-DPS Awesomeness
One of my pet builds gets up to the 4x crits, throwing my hat into the ring.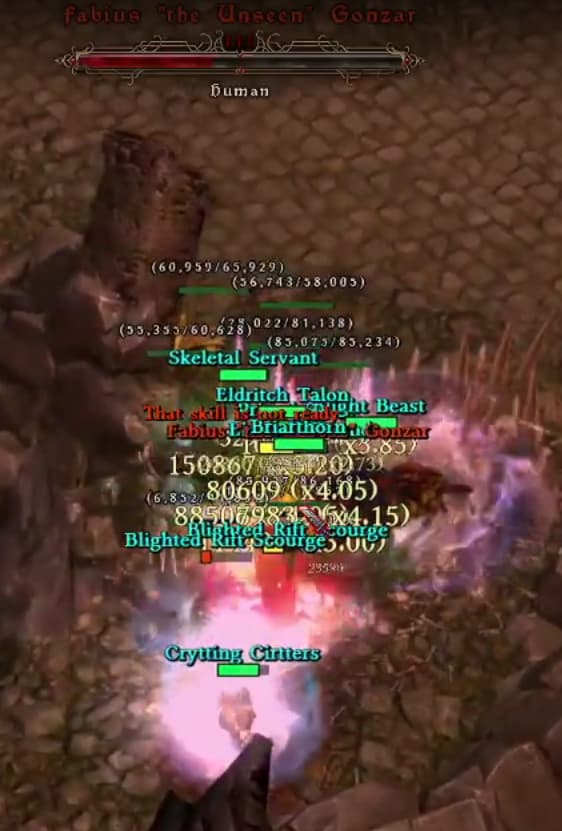 Yeah, pet builds are where it's at for massive crit multipliers. Pet crit bonus just happen, you don't have to spec for them intentionally. (plus, it helps that they almost all have innate crit bonus)
Scorpius pumeller is a good starting point if someone wants to theorycraft something
Agree, a scorp pummeler and two briars or two blights, good things will happen.
This is where i'm at right now theorycrafting this… on paper it doesn't look that great, but most of the crit bonus won't show up on the second page since they are pet-specific (both blight fiends and briarthorn get +100% just from the base skill and the pumeller)