enemies are sucked into this dual Mind Warp field!
Introduction
I am gonna crush your friends at Devil's Crossing! Feel my Wrath!
Not really pal, I use Krieg set but without Krieg's Wrath
So Krieg set is really versatile, this time will show you pure DW melee Binder and something extra… Big thanks to @mad_lee for testing this build, recording video and providing feedback!
Main Build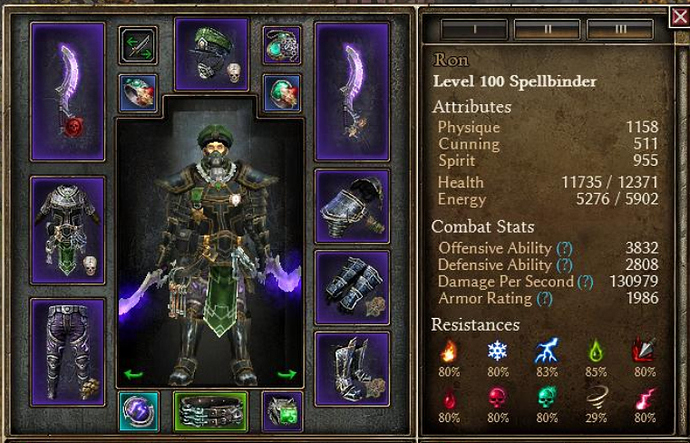 pic with perma buffs and Dying God
GRIM TOOLS

https://www.grimtools.com/calc/vNQEOnMN
Gear&Skills:
Key here is the Krieg set, which is target farmable and dual Minwarp weapons. They are very nice because of their crazy procs, which are up all the time. Also used are:
Rings - Magelord duo. I like the elemental to aether conversion, flat aether and proc on top of that. Eternal Haunt+Albrecht is also an option.

Amulet - Vanquisher's gem. Another target farmable item, ingenious move - %aether damage, CDR and most importantly +1 Arcanist. Both Lee and Plasmodermic suggested Conduit with Siphon Souls mod. I decided to not use conduit at all but it's safer option for sure.

Medal - Direwolf allows dual wielding and have massive OA and useful resistances.

Belt - green MI with +1 Arcanist and conversion from vitality to aether, converting Soul Harvest damage and Necro WPS.

Relic - Agrivix. Nice racial damage and proc. I think it's BiS, since Eternity works with off-hand only. Haunt is cheaper option.

Pants - Tranquil Mind. Spirit and slow resistance is nice combo.
Skills: So nice to hardcap both Reckless Power and Inner focus. Necro WPS are also good for DW melee build. Necrotic Edge needs to be at 12/12 for extra target and Reaping Strike until it stop increasing the chance to trigger.
Devotions:
Standard aether route into blue/red territory with Spear of Heavens and Dying God for speed/crit damage. Ghoul and Bat for defense and utility.
Performance
I completed 11 out of 12 runs in Crucible. Build can have problems with burst damage and needs to be careful in tough waves and time Mirror and Nullification. In other waves AdctH and Ghoul will take care of your defense.
Times are around 6:35-6:40 on average in my play. Here's video 6:17!
And also Mad_Lee video - 6:13!
Bonus Build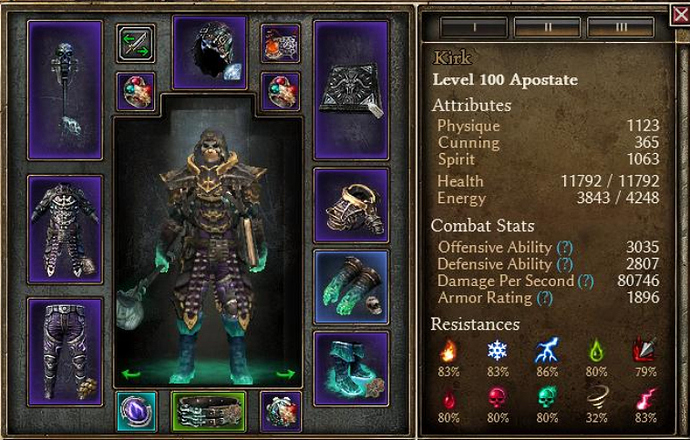 GRIM TOOLS

https://www.grimtools.com/calc/RZRkOJ0N
That's the cool looking Bonemonger Apostate using Oblivion relic spam skill and having incredible amounts of RR and racial damage against almost all possible enemies. Tag Bonemonger enthusiasts @valinov and @thejabrixone
Key here is to full convert chaos and vitality damage from Oblivion to aether. 2x Albrecht can have full chaos to aether conversion. Vitality is achieved with 2x Bonemonger set parts and belt.
Build have decent clear rate and times between 6:40 and 7:10.