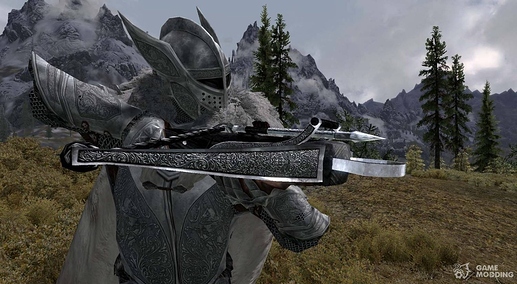 Introduction
Valdun set is your usual bet for 2H Ranged pierce build but after it's small nerf and new changes decided to roll build with Silverbolt Crossbow, giving whooping +3 all skills, as well as the generic SR set. Results are decent.
Build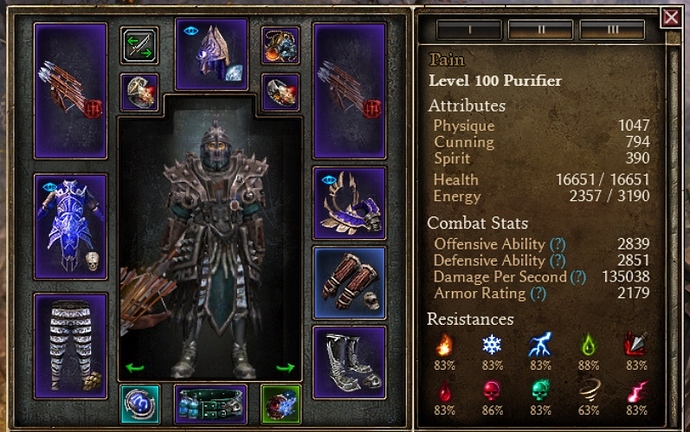 GRIM TOOLS

https://www.grimtools.com/calc/eZP8y6XZ
GEAR:
SR set and Silverbolt weapon are key for this build. Other than that I needed belt and 1x Bladetwister ring to covert elemental damage from Fire Strike to Pierce. Other ring is Jaxxon for it's WPS skills. Relic is Vengeance for it's proc and +1 Inquistor. Boots and gloves have procs with attack speed boost.
DEVOTIONS:
Hydra is good devotion for ranged builds and Kraken is must for any 2H build, regardless melee or ranged. Azraaka and Ulzaad as always are good for any pierce build. Harp increase OA/DA and nodes have some % pierce damage. For defense I use Scale, despite nerf it's still can be part of your defensive tools and I need flat RR anyway. Blades of Wrath proc improves my AoE damage. I think this map is the optimal for pierce ranged build without flat RR from elsewhere.
Performance
In Crucible build can do sub 6 with absolute ease and is nice to play. Kaisan is the toughest enemy, otherwise everything else dies quickly. My average time is around 5:30, fastest run of 5:17.
In SR build is also very tough and it performs adequate in both boss rooms and other chunks. Perhaps I can go further but decided to stop at 90th shard. Lost the timer, cause I made piloting errors against Alex, video SR 90: