Meet Yuri, my 1st character that I've been playing since 1.1.5.2 to current 1.1.7.1. Today I've finally slain Morgoneth which was my end goal.
https://www.grimtools.com/calc/nZoJ399V
GrimTools seem to get some stats wrong, but items and skills are correct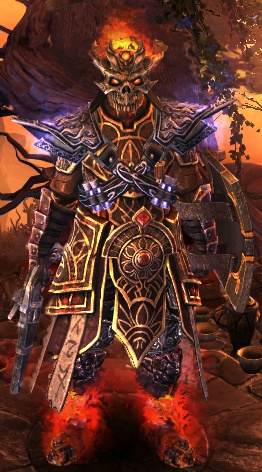 What Yuri accomplished:
finished campaign on Ultimate,
cleared all skeletal dungeons with their death rooms,
killed Rashalga, Kra'vall, clones and 6 various nemeses,
Crucible: finished on Challenger, defeated wave 90 on Gladiator,
Shattered Realm: finished shard 25.
Feel free to bash my build or point out obvious flaws. It sure has been fun to play him anyway.
Now I'll work on that Crucible result. Or finally move onto next character.