This is a very simple build. After some buffs and tweaks to mobs' resists&armor and buffs to ZT I finally decided to make a revision of my good old Avenger Warder. And I'm pretty satisfied by the results.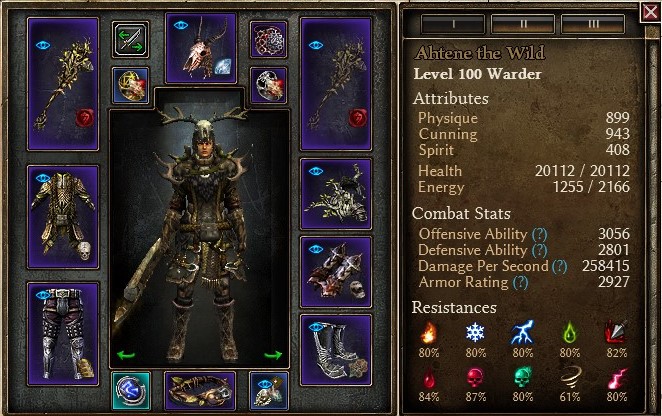 GRIMTOOLS LINK - CLICK ME
DOWNLOAD LINK - CLICK ME
BUILD EXPLANATION
Avenger's set - core of the build;
Bloodrager's helm/amulet - for extra WD for Savagery, mastery bonuses and 10% AS;
Rings - 1 with RR, another for just very good stats;
Medal - probably the best medal for phys 2handers now.
Boots - phys res, trap res, nice proc.
PROS AND CONS OF THE BUILD
PROS
Very simple and very sturdy build, good for anyone;
Nice damage and survivability.
CONS
BUILD'S PERFORMANCE
LOKARR
AVATAR OF MOGDROGEN
RAVAGER OF MINDS
CRUCIBLE
SHATTERED REALM - can complete SR90 but some enemies are super-tough (like shattered Marcell or Gargaban). SR85 is rather easy, SR75-76 can be done w/o any issues.
Special thanks to all Safarel Discord Community.