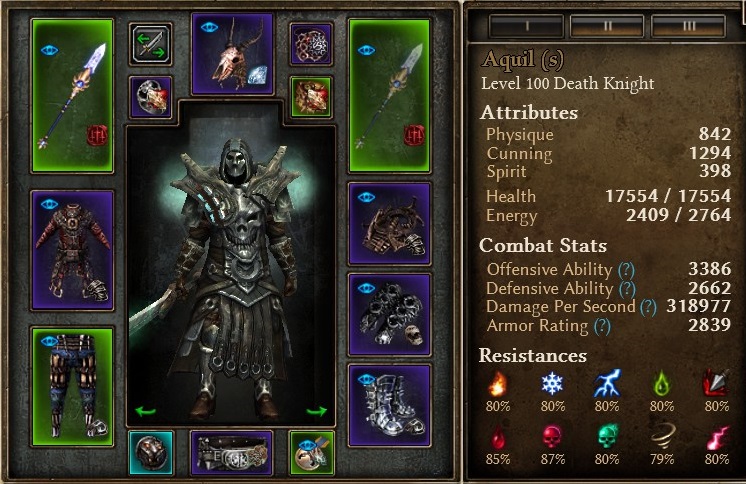 GRIMTOOLS
1.1.9.0 update
I'm running out of pretentious titles
Gear explanation

Gear crafted for slow resistance

Bloodrager's Endless Frenzy - BiS, skillpoints to BA and tonn of %AS.
Celestial Halbert - core item, see the section below to get more info about affixes.
Grasp of unchained might - best gloves for physical BA.
Ring of Black Matriarch - BiS for any physical build.
Gladiator's Distinction - scales are still great for physical damage.
Deathstalker - it's ending up being better than any soldier relic.
Reaper's Legguards - +3 to BH, formidable affix is bis, but certainly not mandatory.
Balthazar's Crest - +3 to Laceration, minor amount of damage to BA (small sources of flat physical damage get allmost entirely destoyed by armor), but most importantly - affixes. Try to get imposing/stonefaced/incorruptible/aggressive of readiness/attack/ruin/soulwarding/supremacy
Gargabol's ring - same as above for affixes.
Big green stick and how to get it

You might say something like:
"-Nice build you have there, but how the hell a legal player supposed to get that DR halbert?"
And that's a right question to ask.

After the introduction of 1.1.7 it is much easier to get those kind of items (if the item has same damage type as affixes). You can try farming the Morgoneth dungeon itself, halbert drops from purple type of guardians, however, for some reason - drop chanses there are inferior. That's why I recommend to farm only the "Keeper of the Seal" - he is standring right in front of the door to the dungeon. After an hour of farm you will most likely have something solid.

Now to the affixes - BiS are "Barbaric" of "Fervor/Voracity" (With the lattest you're a bit sturdier due to extra ADctH). "Voracity" affix lacks %vitality damage, so it drops on physical weapons quite frequently.
As for other affixes the pattern is folowing -

One of your affixes should have %AS in it (i.e. of Alacrity, of Fervor, of Voracity, Barbaric, Frenzied, Relentless, of Fury, of Onslaught, of Ruthlessness, of Shattered Reality)
The other affix should have %physical/all damage (there are a plently of them).

So something like Relentless of Ruin or Officier's of Alacrity should be a great option.
Shattered Realm performance

SR90:


I haven't recorded SR75-76, but there's nothing to be afraid of.
Crucible performance

Here's my run with neutral mutators:



Extremely lucky run done by @Slev1n (recorded in previous patch). On average it's about 4.40-5.00

Celestials

Avatar of Mogdrogen same tweaks as for Ravager


Ravager of Flesh requires some tweaks to get more DA and potions for lifesteal




FOR LEVELING GUIDE CLICK HERE
Credits
@mad_lee for Big Bad
@Slev1n for outstanding crucible runs.
@banana_peel for discovering the strength of Oleron's proc (and inventing full damage dump on jewerly)