The moon as my guide, shadows my allies. I am the hunter…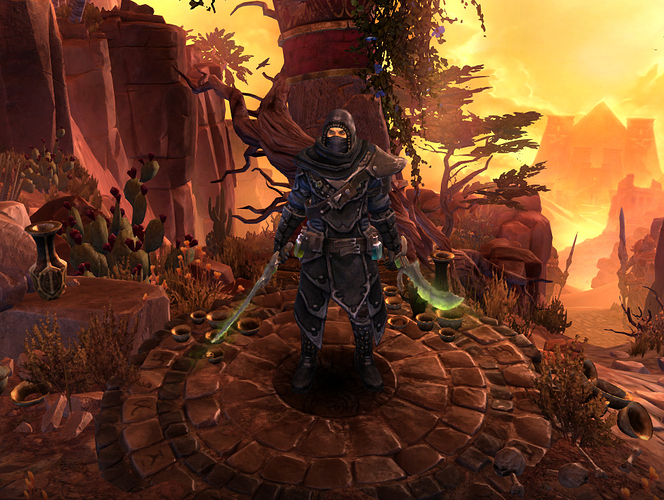 Hello everyone! One of the strongest early FG builds has been nerfed several times and passed to oblivion. But today we have lots of new MIs as well as easier access to decent legit greens. New devotion map (thanks to @grey-maybe) and itemization tweaks helped Venomblade to be a top-tier build again.
No Scales grimtools
Grimtools with Scales

Note: Don't be afraid of 4 greens. All of them are single rare. You only need one "Of Amarasta's Flurry" suffix on pants or shoulders. Everything else is optional to fill the gaps.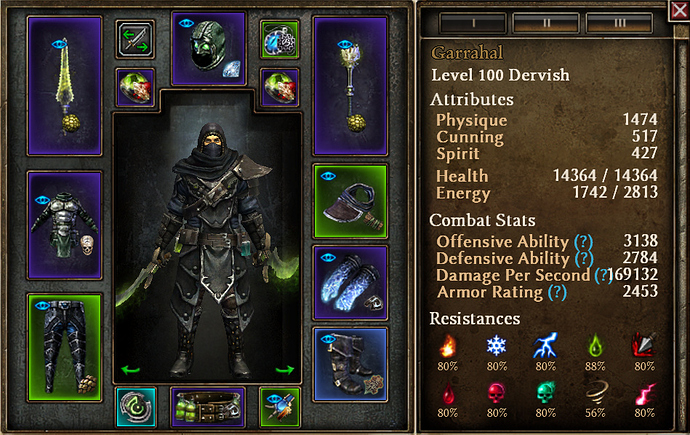 *Permabuffs + Ascension
Gear
Alternatives:
Gameplay
Aggressive melee. Watch your defensive cooldowns and positioning. In SR avoid being surrounded by Nems. Use Blade Barrier if you don't have any safe, kite if you need. 1 vs. 1 only Mad Queen might be a problem (she is absolutely broken though). Be especially careful with Slathsarr.
Build's performance
Useful links


Feedback
Acid itemization and devotions are trash in terms of res, cc res or phys res.