Found this quote while checking if there's already such a build on the forum.
Who else but Nery. I wonder if it was a joke or you actually made it.
---
Links - all are very similar
Make the following change in Devotion
if you need more

Energy

for single long lasting bosses
that don't cast spells on you.

High SR

for example.

Use 4/5 available crafting bonuses depending on your needs:
% Physique
% Armor
% Stun Resistance
% Pierce Resistance
% Slow Resistance
---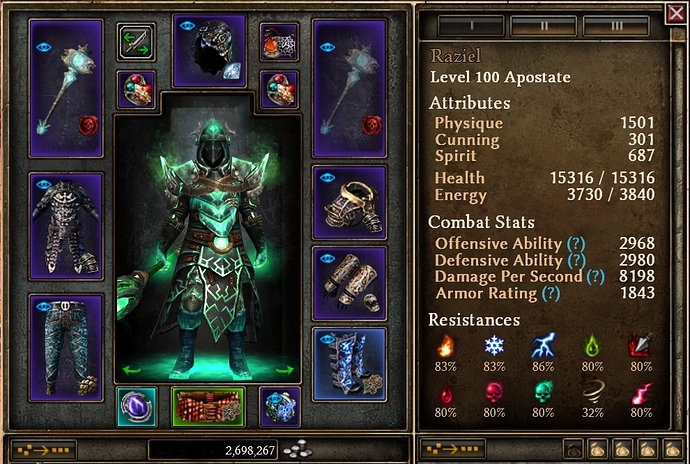 ---
---
Information
Cool visuals

Better to play than other builds with Inquisitor Seal thanks to:

3s Recharge
5 Summon Limit
24s duration [patch

1.1.8.0

]

Gameplay

close combat due to short range of

Bone Harvest

Siphon Souls

sharing

Seals

with enemies
---
Crucible video

---
SR videos
85

80
(the following 80 is without Energy Leech from Viper)

---
Afterword
Should be compared to a more Bone Harvest focused variant with items such as
Bonus
Fire Oblivion / Guardians Sentinel
variant w/o crazy greens
(turned out too squishy for me)