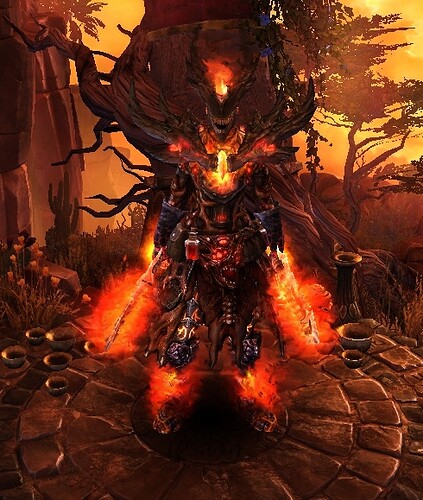 Hi everyone, I was planning to update this build with Blazeheart+Kilrian combination but after the very recent nerf to Kilrian's Skullbreaker(WD modifier got nerfed to %18 from %25) I decided to test it for both feedback and fun. Also this thread got so bloated so decided to delete previous texts, so sharing this setup as the first and final version of the build.
---
Image from the game with perma buffs and Gaze of Khonsar proc

Amulet crafted with slow resist.
---
PS: Grimtools isn't updated yet but the only changes are %7 nerf to the Skullbreaker FS mod, and 10 flat fire damage buff to the FS mod on Blazeheart.
---
I wanted to use Okaloth Visage but with the rest 3 piece justicar physical resistance suffered too much. Also due to my usual GoE devotion route, stacking OA was very hard; but, When I disclaimed 3-piece Justicar archetype, I finally became free…
Most gears are BiS for this setup. Maybe you can use Kaisan Amulet to get extra skill points and stats. I always seek balance while building so more offensive setups can be achieved with Torch route and different gear combinations, though build is still not very tanky so unless you're aiming for fast CR times, you should stick with this setup.
PS: Searing/of Wildfire Kilrian Skullbreaker should also work very fine, I used Hellfire prefix for proc and some more OA. You can also use Infernal/of Wildfire for more damage.
---
SR 85 Complete Run (Both Grava and IM in the boss room)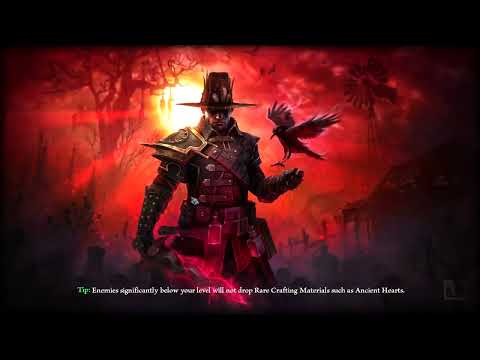 Unfortunately, even with good mutators death is inevitable in this level.
---
SR 75-76 Complete Run (With resistant mutator)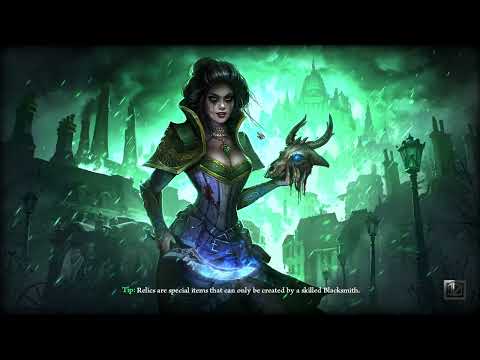 ---
Ravager of Minds Kill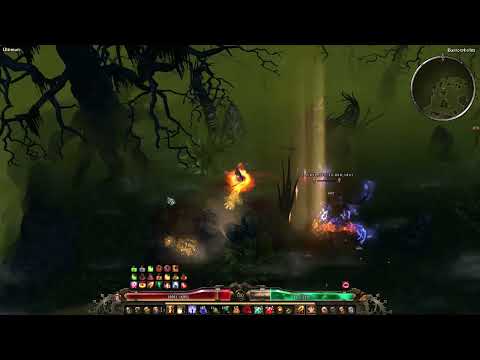 No changes maded. It was a hard fight so I used everything I could find.
Avatar of Mogdrogen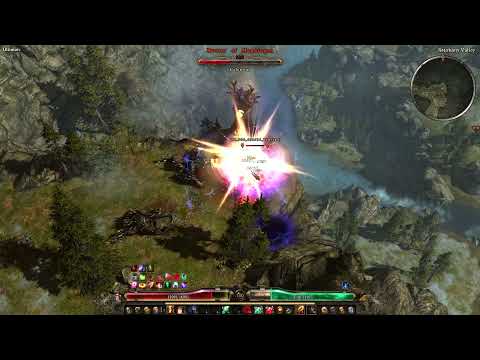 Change only one augment into lightning, pretty easy fight. Used only Lightning resist, Health and OA consumables, added Aether Cluster to the skillbar but didn't need it.
---
Feedback for devs : I did made a few SR runs before the Skullbreaker nerf and I can say that nerf is copasetic. But FS mod on Okaloth's Visage can get some buff, especially that %5 crit damage… lol
Thanks for reading, any comment & feedback is welcome