Good day!
Today I want to share a work in progress that is an aether quick jacks sorceress using the recently buffed Light's Defender set & making use of the aether jacks mod on the Conduit of Destructive Whispers.
Shout-out to roman for bringing the changes to Light's Defender to my attention cuz I totally missed them while going through the patchnotes, piloting the cruci run & suggesting giving Wendigo > Bat a try.

Another shout-out goes to Monccc for helping me fix the awfull phys. res. this build once had.
Updated Grim Tools, Devos & stats!:
https://www.grimtools.com/calc/lNkR9JbZ
OLD GRIM TOOLS, DEVOS & OLD STATS

GRIM TOOLS: https://www.grimtools.com/calc/mN4LBPYN
(The remaining attribute points will later be put into spirit & remaining skillpoints into Flashbang. Optional: Some skillpoints could be spend in Temper instead if you dont feel compfy with barely bellow 2,8k DA)

Devotions & Stats:
What was changed:
The build is more durable overall now (More hp, armor, DA & phys. res.) thx to 3 points in obelisk and some gear adjustments: Now using a Valdaran's Mantle & changed the prefix in the off-hand to thunderstuck for added phys. res.
Sacrificed a lil bit of dmg. & the proc from spear but it was well worth it IMO since dmg. wise the spear proc didnt add much at all.
In the devotions wendigo is now used over bat, sadly had to drop Lantern so we have less trap res now but to compensate the build now uses Displacement as movement skill.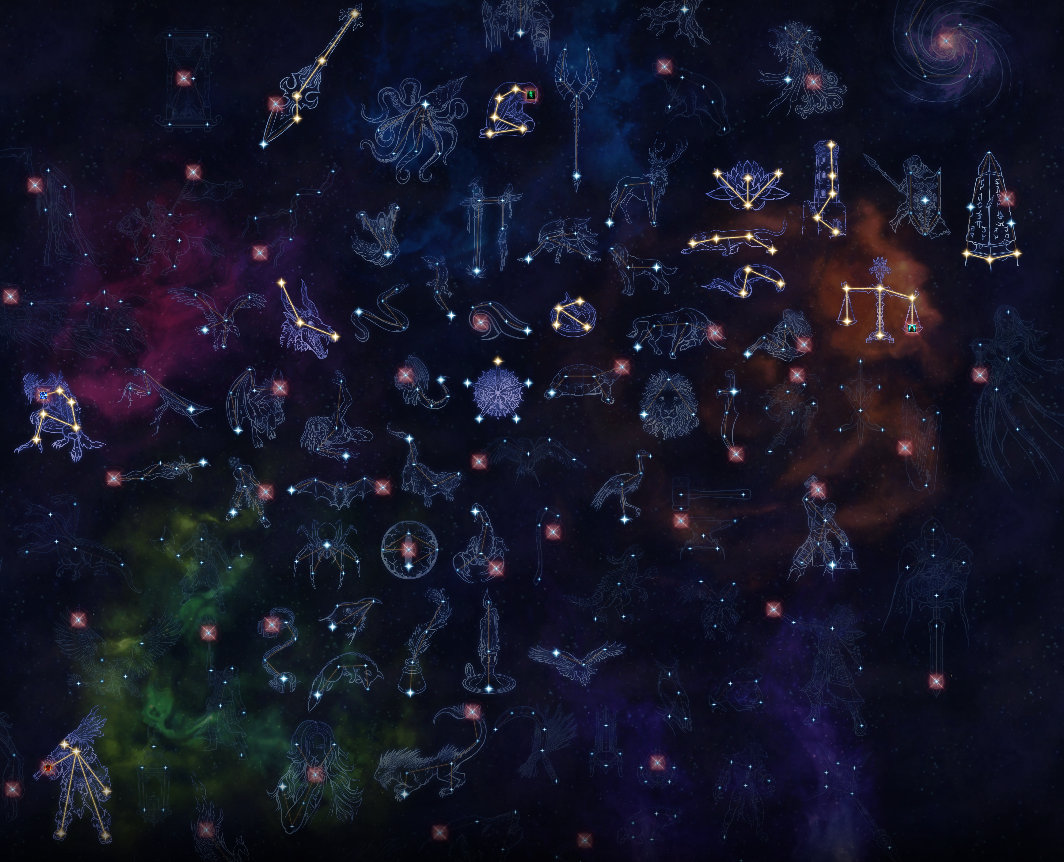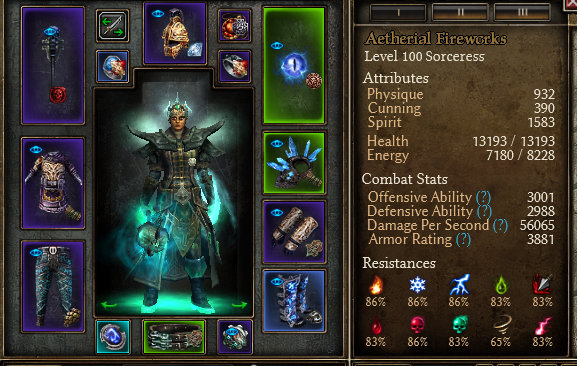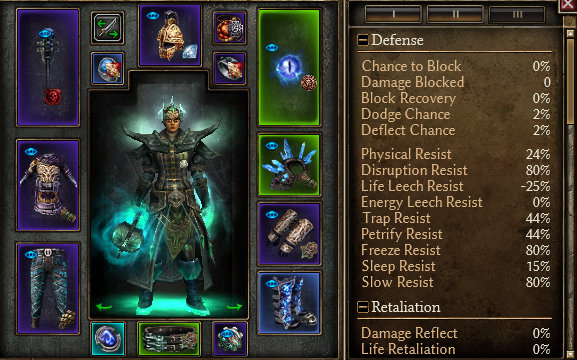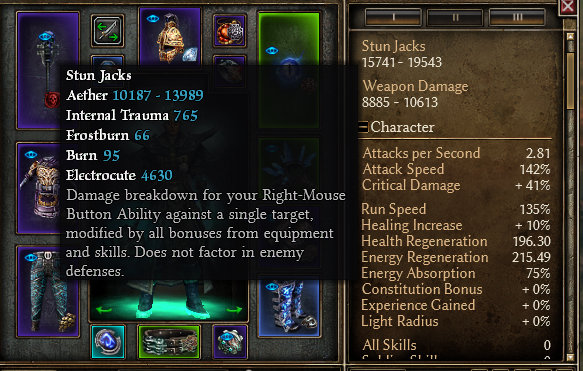 Shattered-Realm 80:

Gladiator 150-170:
(Yes, sadly the build is slow for cruci but that seems to be Stun Jacks nature since they dont pass through enemies. Real shame they dont… now that I think about it.)
Ultimate Dummy kill:

Ultimate Reaper of the Lost kill:

Ultimate Morgoneth kill:

Ultimate Lokarr kill:

Ultimate Kaisan kill:

Ultimate Fabius kill:

Ultimate Moosilauke kill:

Ultimate Loghorrean kill:

Ultimate Kra'vall kill:

Ultimate Mad Queen kill:

Ultimate Korvaak kill:

Ultimate Master of Flesh kill:

Ultimate Iron Maiden kill:

Ultimate Grava'Thul kill:

Ultimate Archmage Aleksander kill:

I use only 3/4 pieces of lights defender cuz the 4th set bonus would convert part of the phys to lightning and I dont want that.
Main weapon and belt convert vitality dmg. from wendigo & scales to aether to help sustain hp + behemoth on blast shield also helps ontop when
hits the fan.
Going through ultimate campaign and killing bosses/nemesis has been extremly smooth. (most of them melted like butter in the hot summer sun minus the super aether resistant ones like Reaper & Aleksander.)
I will update this topic as I progress within the game!

If you have any questions, suggestions, advice, thoughts, tips, ideas to the build feel free to post them down bellow!

Feel free to also check my other builds!

Cheers, Mergo!