Alright I searched this sub-forum for "menu" and didn't spot this one so go easy on me if it's already been nixed.
I noticed in Titan Quest AE there is an option to select which main menu you want to use: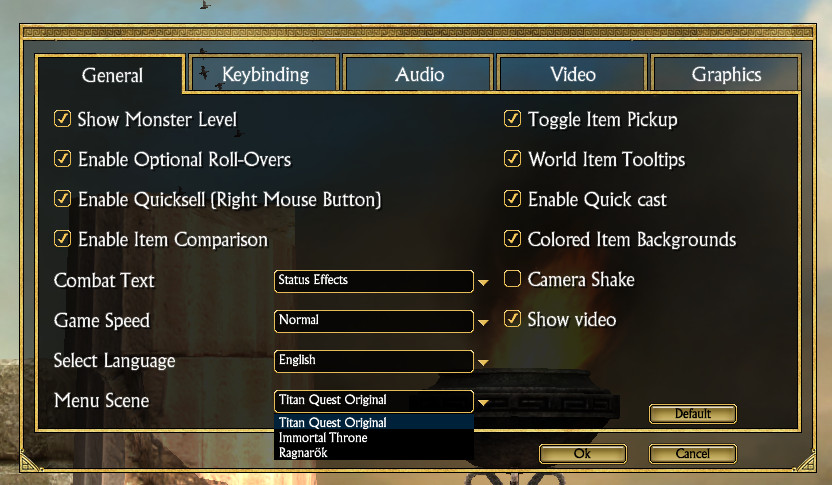 So it seems it should be possible to code this into the engine. I miss the old dark main menus, especially Ashes of Malmouth which seemed to pass by all too quickly (for me).
The Witcher 3 is another decent example in that it just rotates through the three different main menu scenes when you load the game.